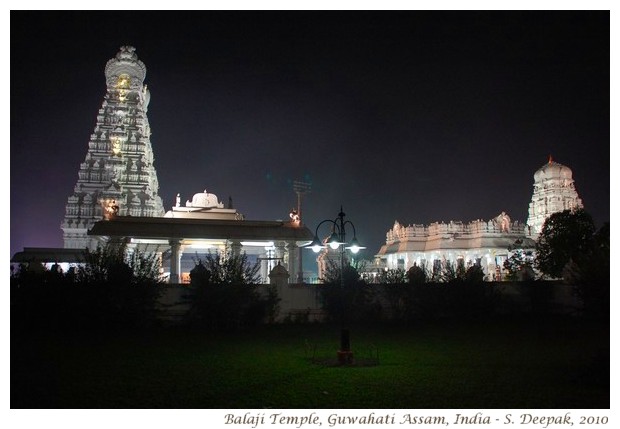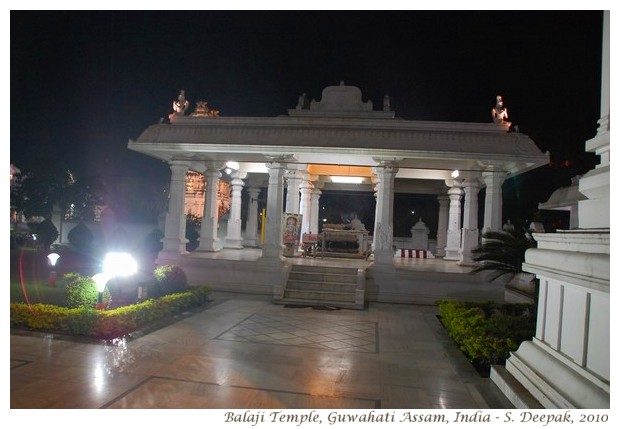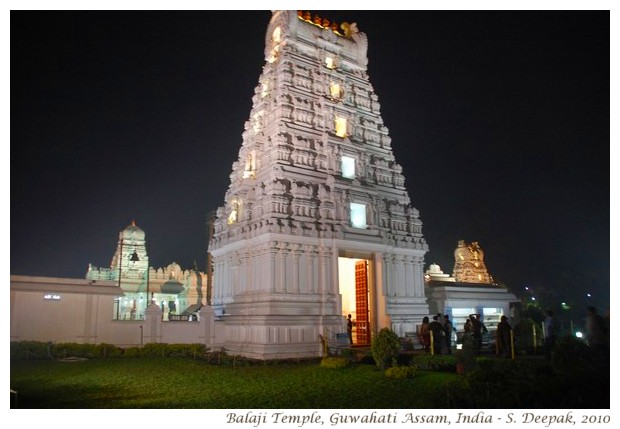 Guwahati, Assam, India: The new Tirupati temple is beautiful and imposing but I felt a little strange that they have copied the architectural style of south India in the northeast. Couldn't they make a Tirupati temple in Assamese style?
असम, गुवाहाटी, भारतः नया तिरुपति मन्दिर भव्य और सुन्दर लगा लेकिन मन में कुछ अजीब सा लगा कि दक्षिण की वास्तुशिल्प शैली को इस तरह से नकल करके उत्तरपूर्व में बना दिया गया है. असमी शैली में क्या तिरुपति का नया मन्दिर नहीं बन सकता था?
Guwahati, Assam, India: Il nuovo tempio di Tirupati è bello e maestoso, ma mi è apparso un po' strano che hanno copiato lo stile di architettura del sud India per costruirlo nel nord-est. Non potevano costruire il tempio di Tirupati nello stile del Assam?
***