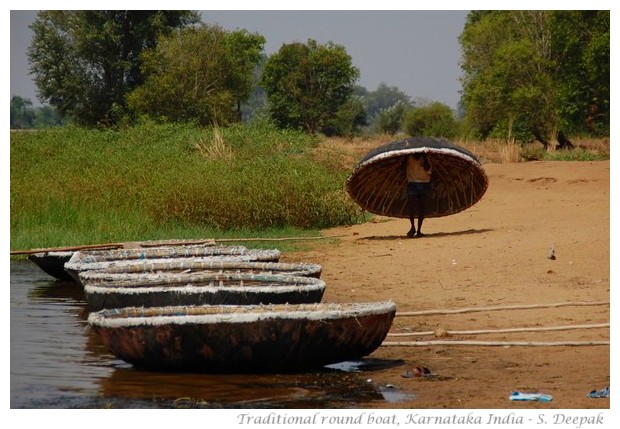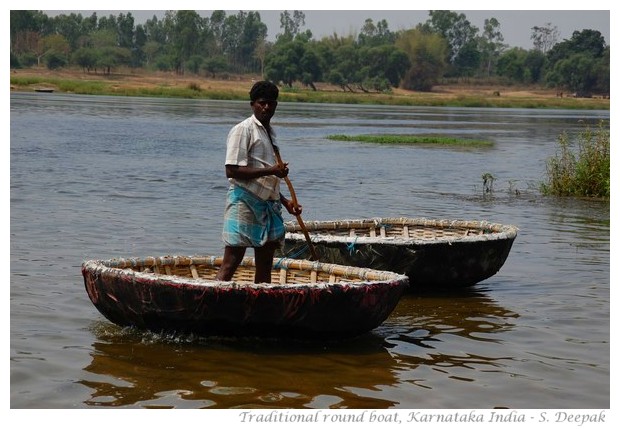 Karnataka, India: When I look at the traditional round boats of south India, I feel that they must be very difficult to row. I have seen similar boats in Vietnam and UK. Today's images are of round boats on Kavery river.
कर्णाटक भारतः दक्षिण भारत की गोल नावें देख कर लगता है कि इनको चलाना बहुत कठिन होगा. ऐसी नावें वियतनाम और इंग्लैंड में भी होती हैं. आज की तस्वीरों में कावेरी नदी और गोल नावें.
Karnataka, India: Quando vedo le tradizionali barche tonde che si usano nel sud India, penso che saranno difficili da manovrare. Ho viste simili barche anche in Vietnam e Gran Bretagna. Le immagini di oggi hanno le barche tonde sul fiume Cauveri.
***