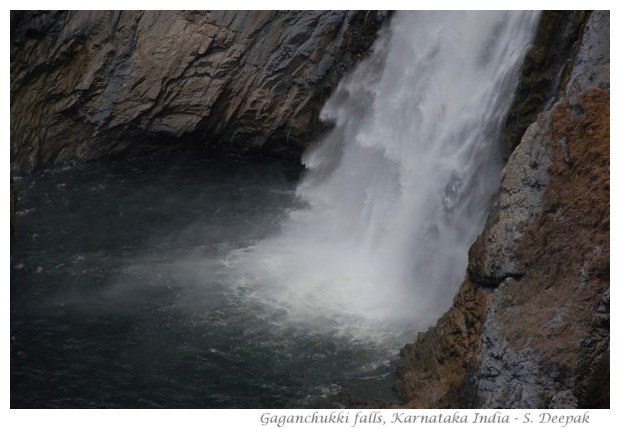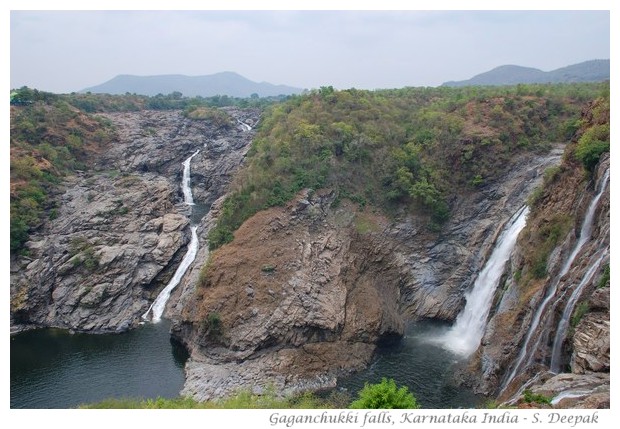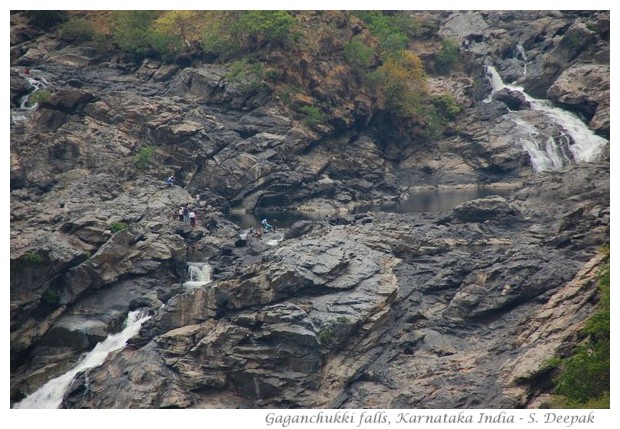 Karnataka, India: When I see water falls, I feel that if I could sit near by with my eyes closed and listening to the sound of water, it will be wonderful for meditation. Today's images are from Gaganchukki falls on river Kavery. Because of summer, the water was not much but still the falls were beautiful. Not very far, there are another falls called Barachukki.
कर्णाटक भारतः झरने देखूँ तो मन में आता है कि वहाँ बैठ कर आँखें बंद करके, पानी की कल कल सुनते हुए ध्यान करना बहुत अच्छा लगेगा. आज की तस्वीरें कावेरी नदी पर गगनछुक्की झरने की है, जिसमें गर्मी की वजह से पानी कम था, लेकिन फ़िर भी यह झरने बहुत सुन्दर हैं. इस झरने से थोड़ी दूर, एक अन्य झरना है, बड़ा छुक्की.
Karnataka, India: Quando vedo le cascate, penso che se posso sedermi con gli occhi chiusi ad ascoltare il suono dell'acqua, potrò meditare per lungo tempo. Le immagini di oggi sono delle cascate Gaganchukki sul fiume Cauveri. Data la stagione estiva, le cascate avevano poca acqua, ma erano belle lo stesso. Non molto lontano, vi sono altre cascate che si chiamano Barachukki.
***