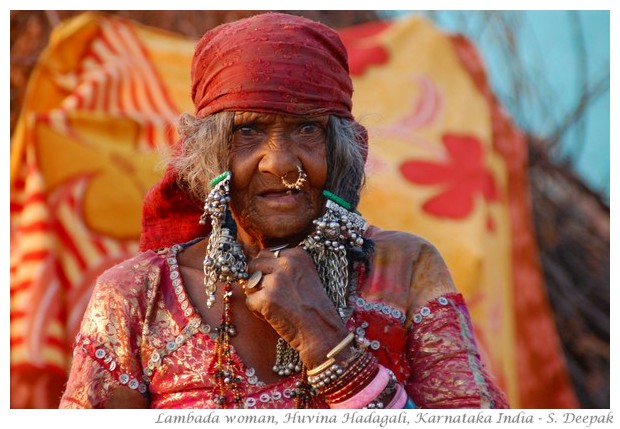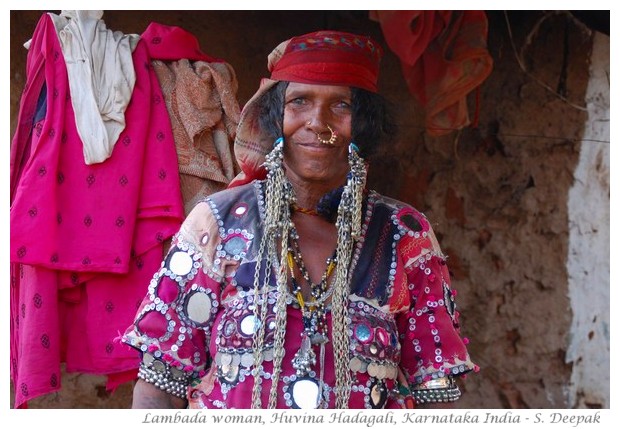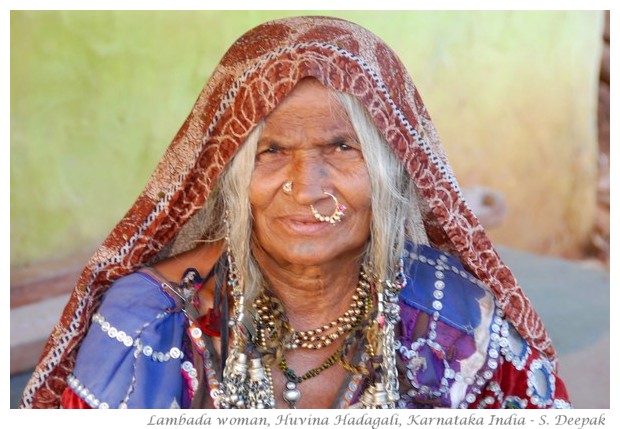 Karnataka, India: India has different gypsy groups called Kanjar or Romdi (litterally, those who move). Today's images are from a Lambada village, one of the gypsy groups in Karnataka. Their multi-coloured clothes and special ornaments are distinctive.
कर्णाटक भारतः आज की तस्वीरों में कर्णाटक से कुछ लम्बाड़ा जाति की स्त्रियाँ, जिनकी रँग बिरँगी पौशाकें और बालों पर लगे झुमके जैसे गहने अनौखे लगते हैं.
Karnataka, India: India ha diversi gruppi Rom, chiamati Kanjar (una parola spregiativa simile al zingaro) o Romdi (quelli che si spostano). Le immagini di oggi sono da un villaggio Lambada, uno dei gruppi Rom indiani, che vivono in Karnataka. I loro vestiti multicolori e gli ornamenti sono molto particolari.
***