कोणार्क, उड़ीसा, भारतः आज की तस्वीरें कोणार्क के पास सागर तट पर एक ठँठी सुबह को खींची थीं. सुबह की धुँध में सागर का सलैटी रंग आसमान के रंग से मिल जाता है और क्षितिज नहीं दिखता. मुझे इन तस्वीरों में बेरंग उदासी भी दिखती है और नयी सुबह की आशा भी.
Konark, Orissa, India: I had taken these pictures on a cold morning at the sea shore near Konark. In the morning mist every thing seems grey and you can't see the horizon. To me these pictures seem sad because of lack of colours, and yet full of hope because of the morning light.
Konark, Orissa, India: Avevo scattato queste foto in una fredda mattinata alla riva del mare vicino a Konark. La nebbia mattutina fa che tutto sembra grigio e non si vedo l'orizonte. Queste foto mi danno un senso di tristezza per la la loro mancanza di colori e allo stesso momento, sono una promessa di speranza per la luce della mattina.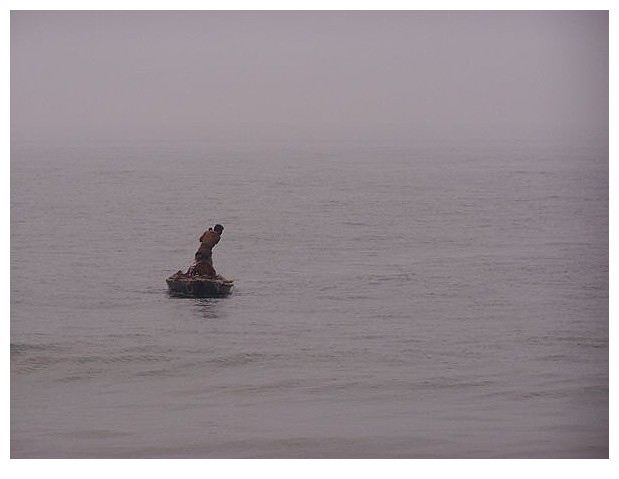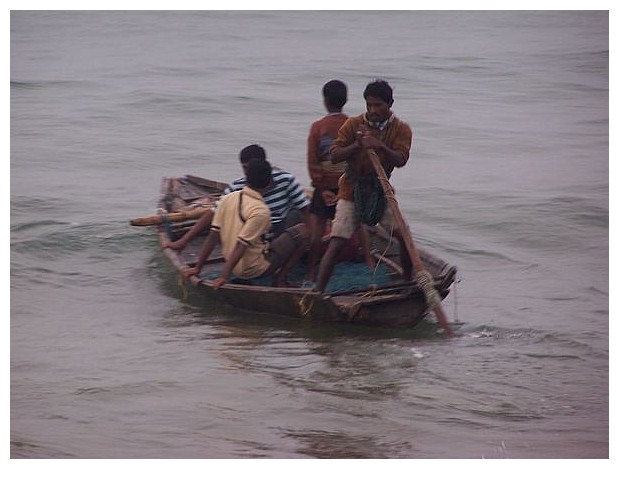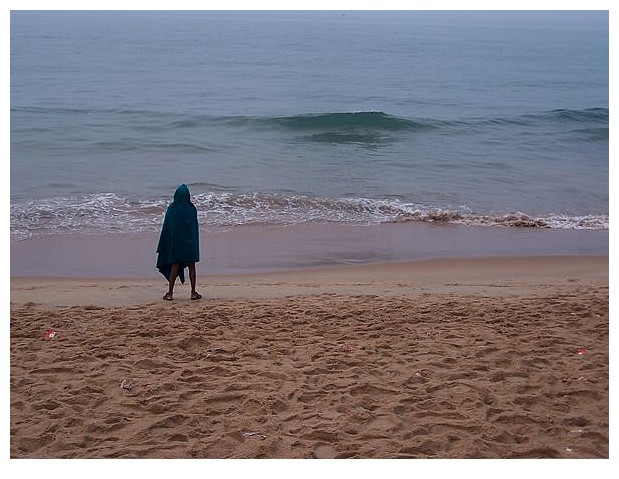 ___________