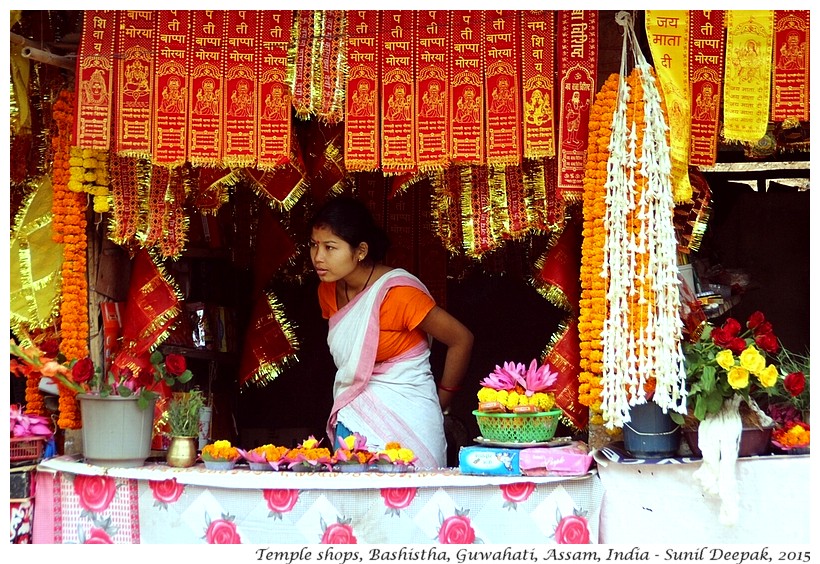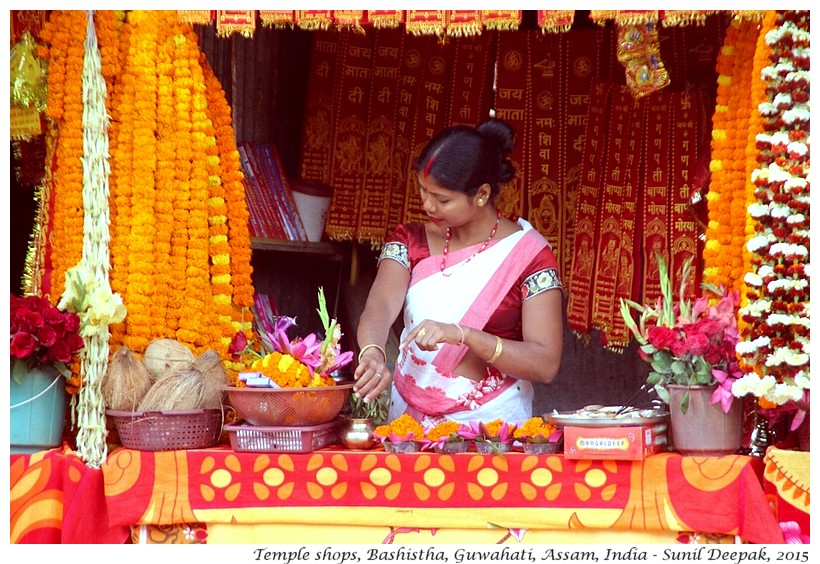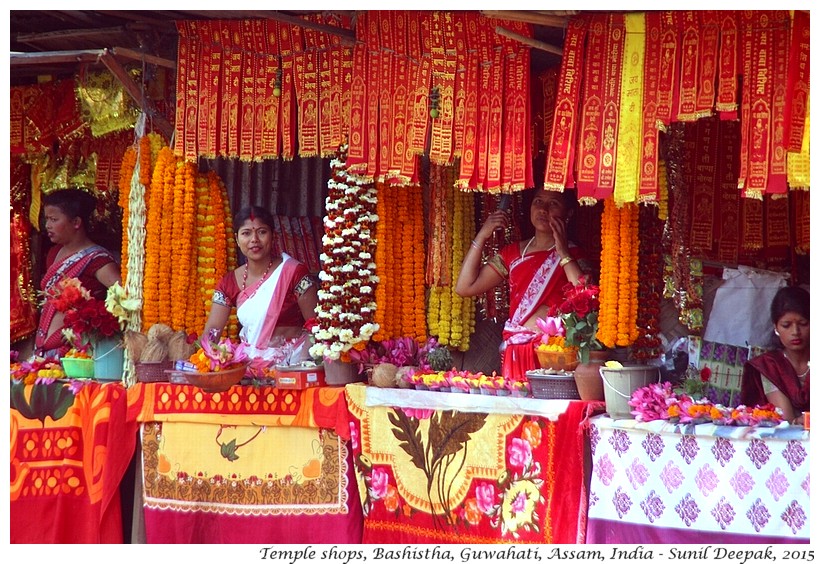 Guwahati, Assam, India: Near the temple entrance there are shops selling things used for prayer rituals such as flowers, coconut and incense for offerings and red ribbons to tie on the devotees' foreheads.
गुवाहाटी, असम, भारतः मन्दिर के प्रवेश द्वार के पास पूजा सामग्री की दुकाने हैं जहाँ भगवान को चढ़ाने के लिए फ़ूल, नारियल, अगरबत्तियाँ, और माथे पर बाँधने के लिए लाल रिब्बन आदि मिलते हैं.
Guwahati, Assam, India: Vicino all'entrata del tempio vi sono negozi che vendono cose per la preghiera come i fiori, le noci di cocco e l'incenso da offrire al Dio e i nastri rossi che si legano sulla fronte.
***