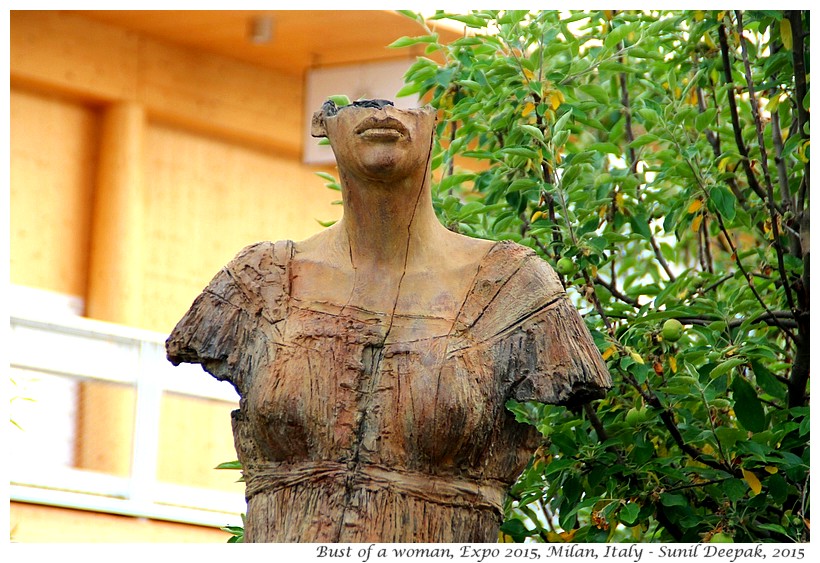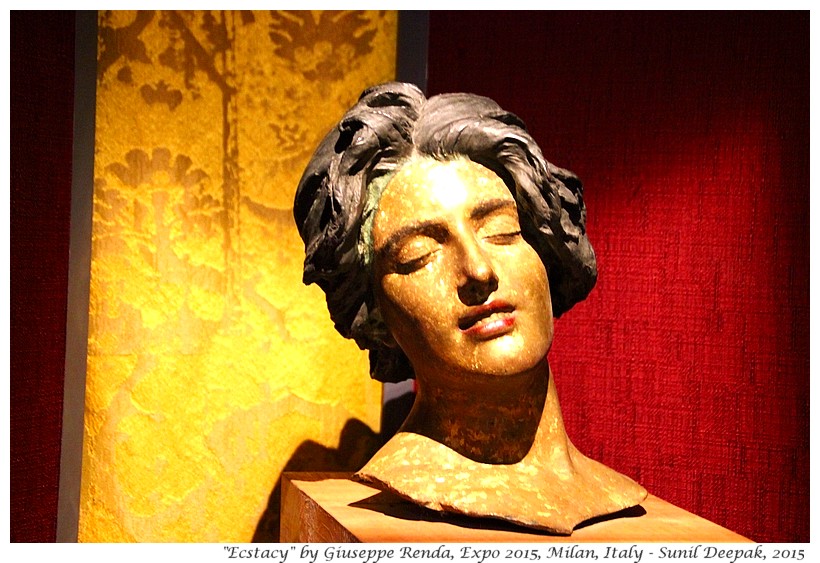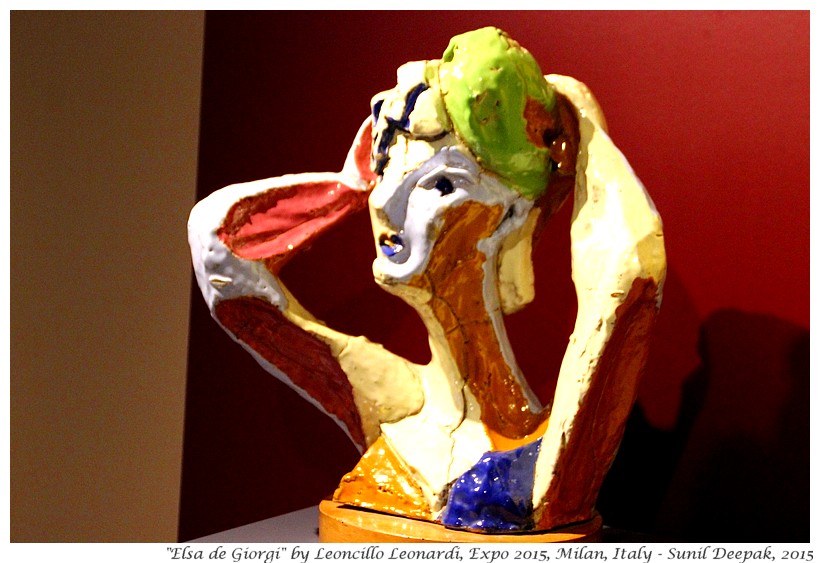 Milan, Italy: Today there are 3 sculptures of women from World Expo 2015 that I liked. I could not find the name of the sculptor of the first one. The second sculpture is called "Ecstacy" and is by Giuseppe Renda. The third sculpture is of Italian actress Elsa de Giorgi and is by Leoncillo Leonardi.
मिलान, इटलीः आज विश्व एक्स्पो 2015 से तीन नारी मूर्तियाँ जो मुझे बहुत अच्छी लगीं. पहली तस्वीर के शिल्पकार का नाम नहीं जान पाया, दूसरी तस्वीर की मूर्ति का शीर्षक है "चर्म आनन्द" और इसके शिल्पकार हैं ज्यूसेप्पे रेनदा, तथा तीसरी मूर्ति इतालवी अभिनेत्री एल्ज़ा दे जोर्जी की है जिसके शिल्पकार है लेओनचिल्लो लिओनार्दी.
Milano, Italia: Oggi 3 sculture di donne dal Expo 2015 che mi sono piaciute. Non ho trovato il nome dello scultore della prima. La seconda scultura si intitola "Estasi" ed è di Giuseppe Renda. La terza scultura è dell'attrice italiana Elsa de Giorgi ed è di Leoncillo Leonardi.
***