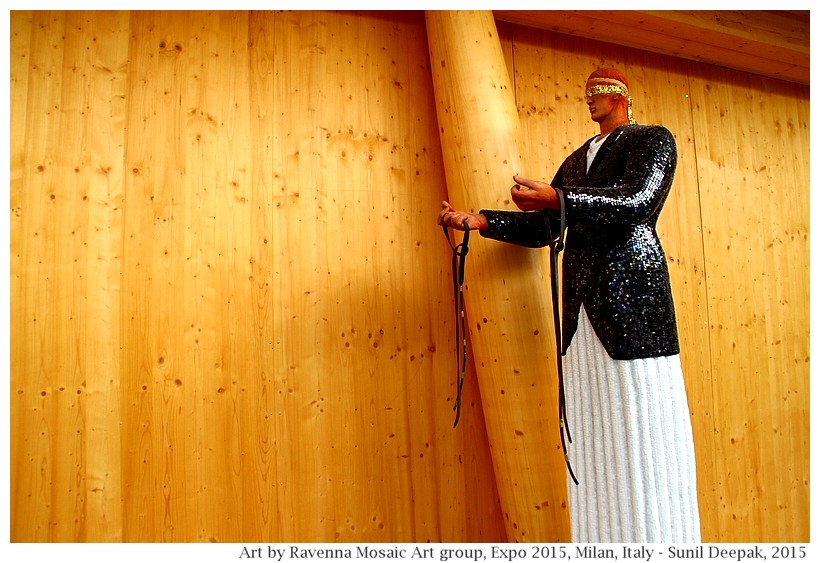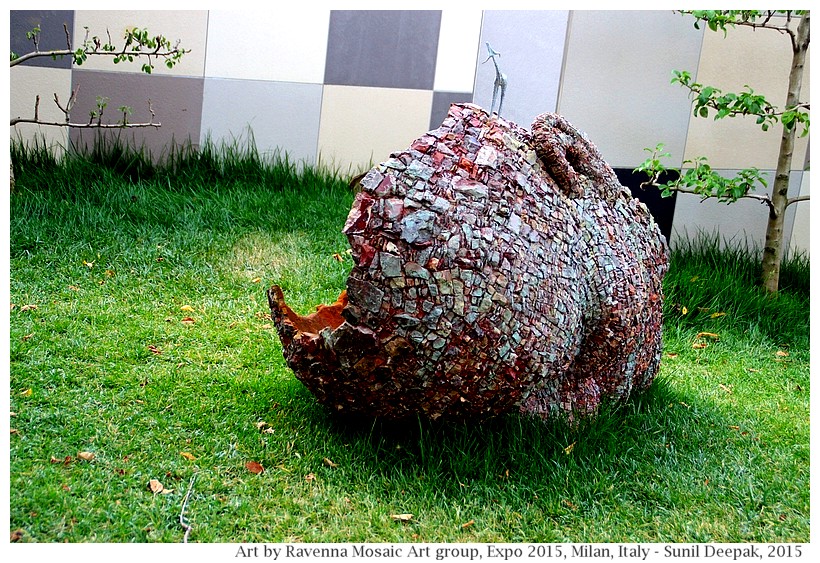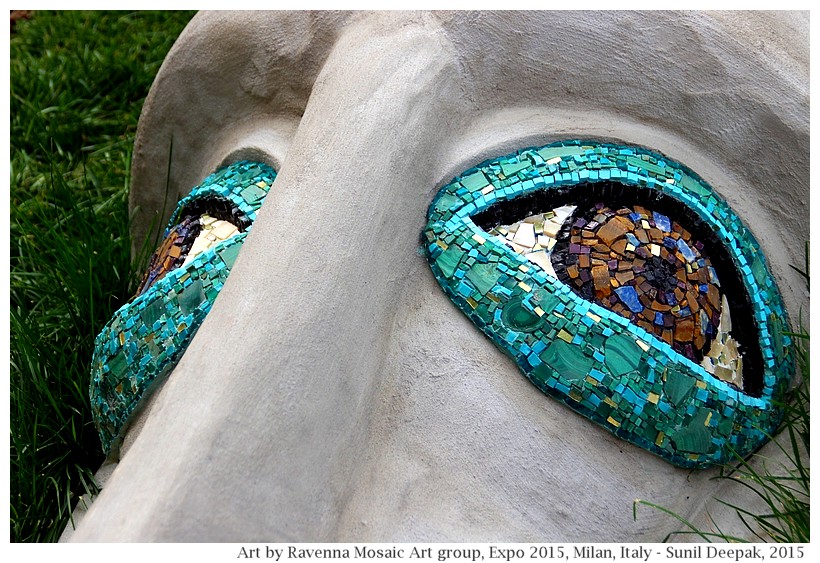 Milan, Italy: Mosaic art means art made from small pieces of materials such as stone, glass or plastic, of different colours. This art tradition is very old. Today's images from World Expo 2015 present modern expressions of art through the old tradition of mosaics by the Ravenna Mosaic group.
मिलान, इटलीः मोज़ाइक कला यानि विभिन्न रंगों के पत्थर, काँच या प्लास्टिक आदि के छोटे टुकड़ों को जोड़ कर कला बनाना. इस तरह से कला बनाने की परम्परा बहुत पुरानी है. आज के चित्रों में विश्व एक्स्पो 2015 से इस प्राचीन कला के माध्यम से आधुनिक कला अभिव्यक्ति के तीन नमूने, जिसका कलाकार रवेन्ना मोज़ाइक गुट है.
Milano, Italia: Arte mosaica significa arte creata con piccoli pezzi di diversi colori di materiali come pietre, vetri o plastica. La tradizione dell'arte mosaica è molto antica. Le immagini di oggi hanno un'espressione contemporanea d'arte tramite l'antica tradizione, creata dagli artisti del Gruppo Mosaici di Ravenna.
***