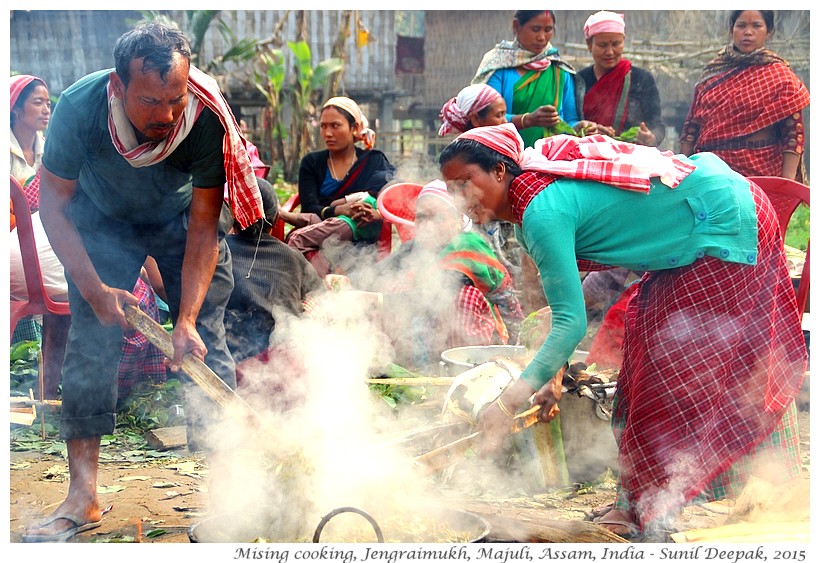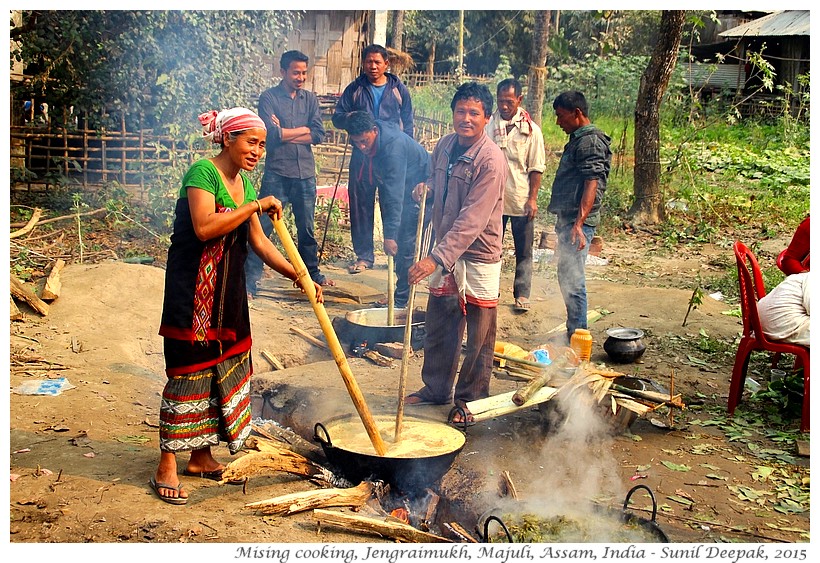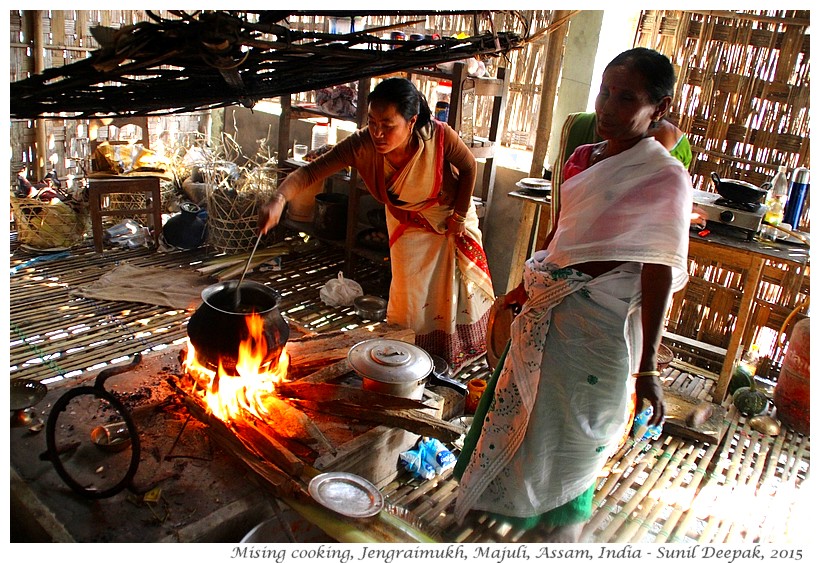 Majuli, Assam, India: Majuli is an island in Brahmaputra river where majority of persone belong to the Mising tribe. Today's images have Mising cooking - the first two images show cooking in open areas for a large number of persons in a function, while in the third image, there is the kitchen in a Mising home.
माजुलि, असम, भारतः माजुलि ब्रह्मपु्त्र नदी का एक द्वीप है जहाँ रहने वाले अधिकतर लोग मिसिन्ग जनजाति के हैं. आज की तस्वीरों में मिसिन्ग रसोई - पहली दो तस्वीरों में एक समारोह में बहुत से लोगों के लिए खुले में बनता खाना, तीसरी तस्वीर में मिसिन्ग घर के अन्दर की रसोई.
Majuli, Assam, India: Majuli (pronunciato "Magiuli") è un'isola nel fiume Brahmaputra dove la maggioranza della popolazione appartiene alla tribù Mising. Le immagini di oggi hanno la cucina Mising - nelle prime due immagini si cucina al aperto per un grande numero di persone durante una festa, nella terza immagine, si vede la cucina dentro una casa Mising.
***