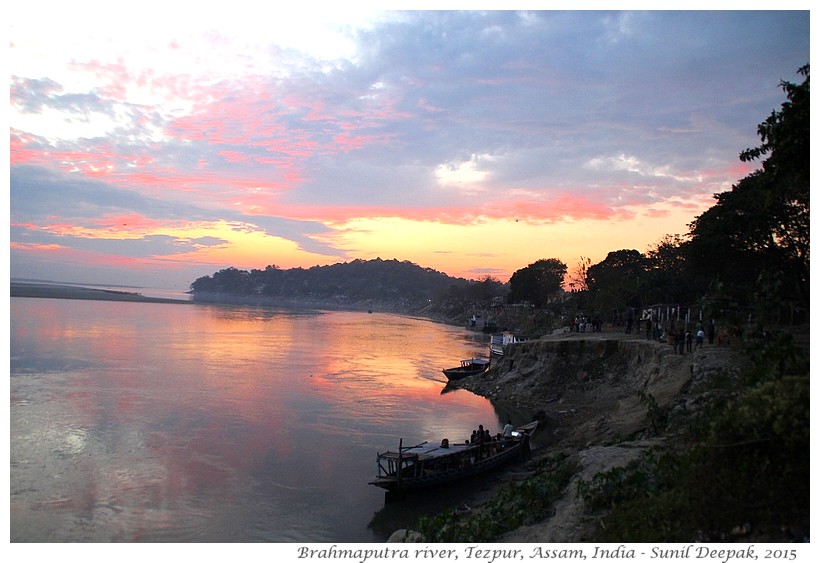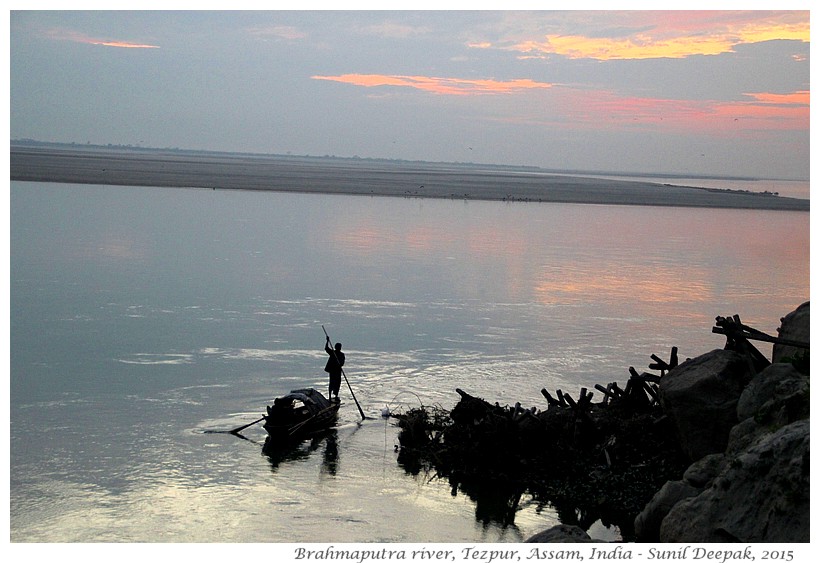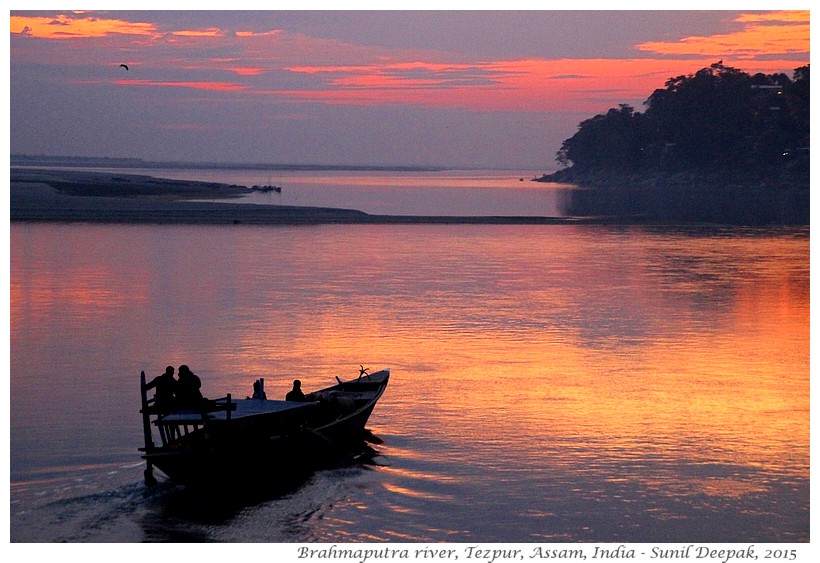 Tezpur, Assam, India: I had heard the name of this city in 1962 when my maternal uncle had come here during the India-China war. I had formed an image of this city in my mind. Yesterday when I came here for the first time, thinking about those old memories I was so thrilled. Today's images have sunset on Brahmaputra river in Tezpur.
तेज़पुर, असम, भारतः इस शहर का नाम 1962 में सुना था जब मेरे मामा यहाँ भारत-चीन युद्ध के दौरान आये थे. तब से मन में एक छवि सी बनी थी इस शहर की. कल जब यहाँ पहली बार आया तो पुरानी यादों के बारे में सोच कर रोमन्चित हो रहा था. आज की तस्वीरों में तेज़पुर में ब्रह्मपुत्र नदी पर सूर्यास्त.
Tezpur, Assam, India: Avevo sentito il nome di questa città nel 1962 quando mio zio materno era stato qui durante la guerra tra India e Cina. Mi ero costruito un'immagine di questa città nella mia testa. Ieri quando sono arrivato qui per la prima volta, pensando a quei vecchi ricordi, mi sentivo emozionato. Le immagini di oggi hanno il tramonto sul fiume Brahmaputra a Tezpur.
***