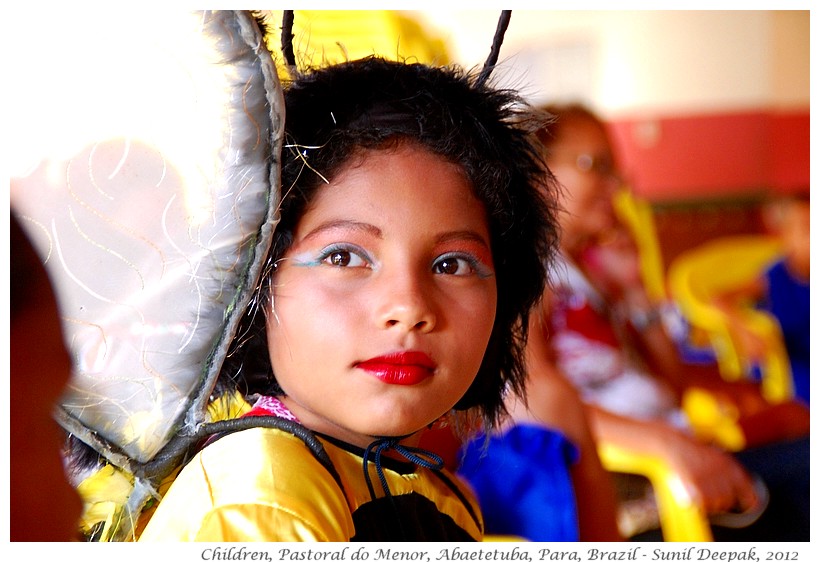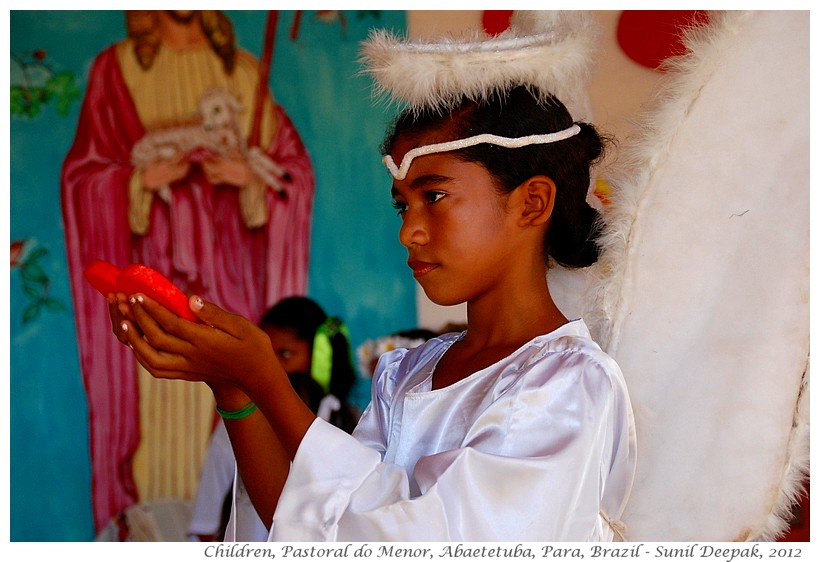 Abaetetuba, Para, Brazil: Putting makeup, getting dressed up in costumes, participating in dance and theatre, they all help in building the creative skills of children. Today's images have children from a cultural programme by a Brazilian organisation working in poor communities.
अबायतेतूबा, परा, ब्राज़ीलः सजना धजना, पौशाके पहनना, नृत्य नाटक में हिस्सा लेना, इन सब से बच्चों की कल्पना शक्ति का विकास होता है. आज प्रस्तुत हैं ब्राज़ील से गरीब बच्चों के साथ काम करने वाली संस्था के साँस्कृतिक कार्यक्रम से बच्चों की कुछ तस्वीरें.
Abaetetuba, Parà, Brasile: Truccarsi, vestirsi in costumi, partecipare in danze e teatro, aiutano a crescere le capacità creative dei bambini. Le immagini di oggi hanno i bambini da un programma culturale organizzato da un'associazione brasiliana che lavora con i bambini poveri.
***