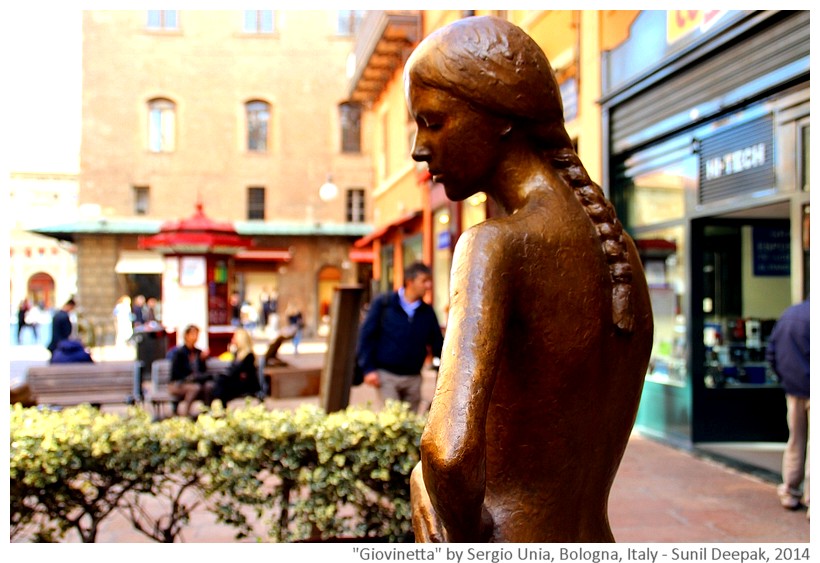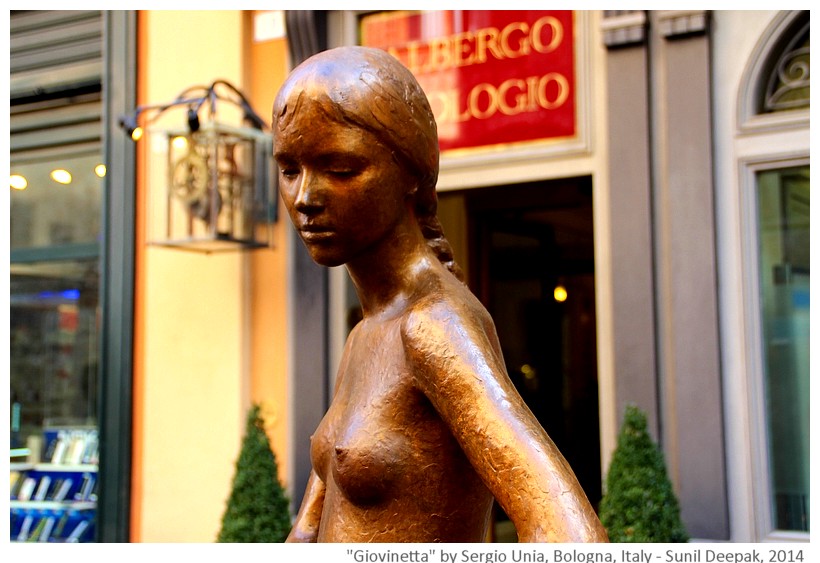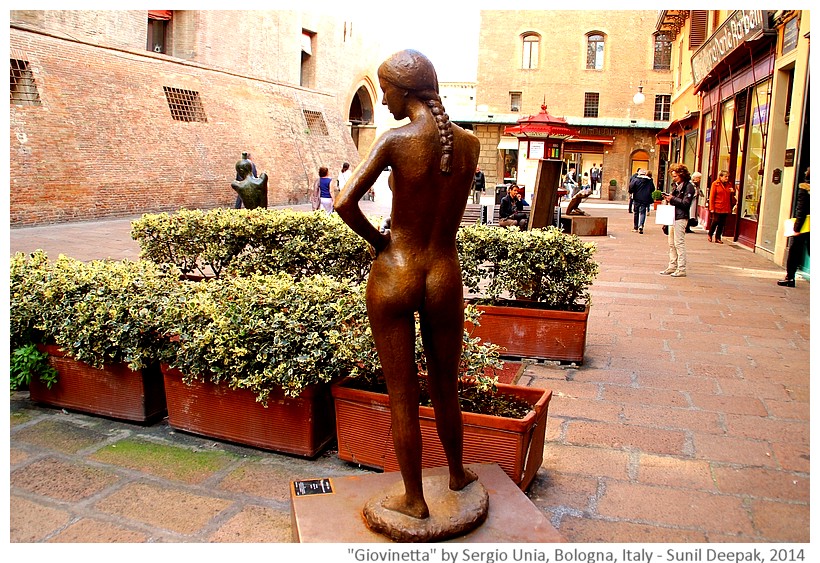 Bologna, Italy: Back here after a few months, I found a new exhibition of sculptures by Italian sculptor Sergio Unia in the 4 November square. The women of his sculptures are pensive or a little sad. Today's images are of his sculpture "Giovinetta" (Young woman).
बोलोनिया, इटलीः कुछ महीनों के बाद लौटा तो पाया कि चार नवम्बर स्कवायर में इतालवी शिल्पकार सर्जियो उनिआ की मूर्तियों की नयी कला प्रदर्शनी लगी है. उनकी मूर्तियों की औरतें सोच में डूबी हुई या उदास सी हैं. आज की तस्वीरों में उनकी कृति "जोविनेत्ता" यानि "नवयुवती".
Bologna, Italia: Tornato in città dopo alcuni mesi, ho trovato una nuova mostra di sculture dello scultore Sergio Unia nella piazza 4 novembre. Le donne delle sue sculture sono pensierose o un po' malinconiche. Le immagini di oggi hanno la sua scultura "Giovinetta".
***