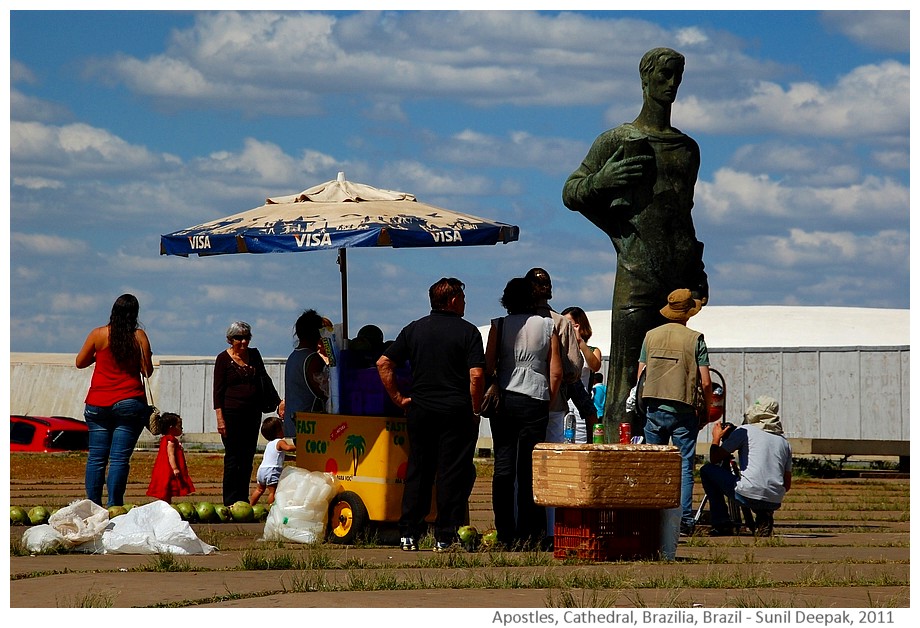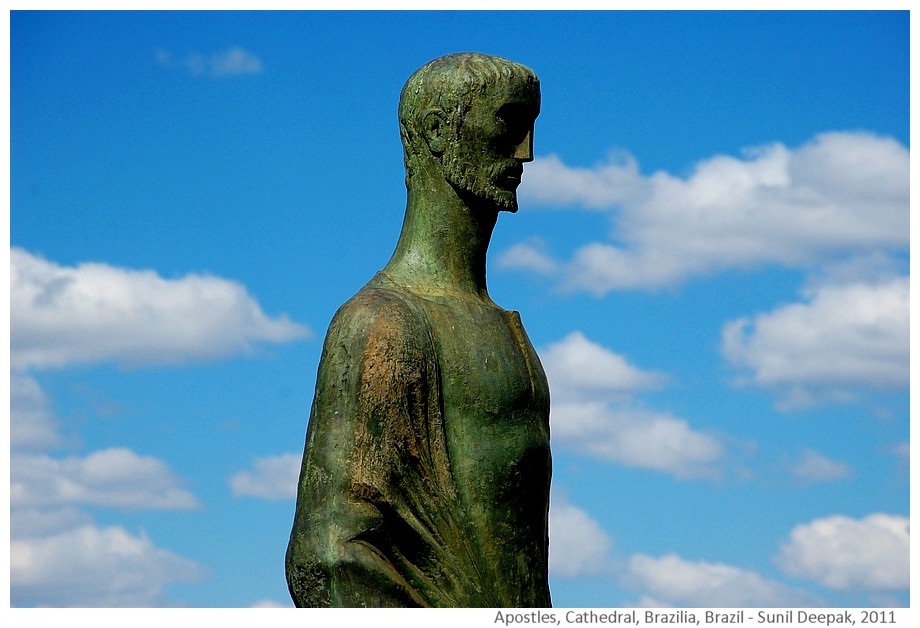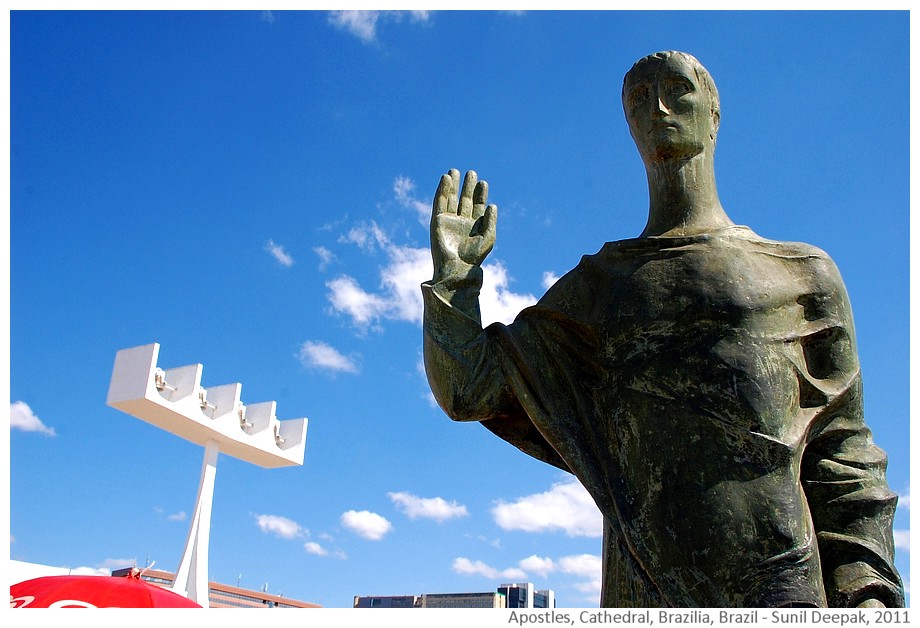 Brazilia, Brazil: Giant statues of the apostles welcome the guests outside the cathedral. Today I am leaving for a journey through different countries (Germany, Brazil, Ireland and Italy) so over the next 3 weeks, my posts will not be regular.
ब्राज़िलिया, ब्राज़ीलः केथेड्रल के बाहर ईसाई संतों की भीमकाय मूर्तियाँ लोगों का स्वागत करती हैं. आज मेरी विभिन्न देशों में यात्रा प्रारम्भ होगी (जर्मनी, ब्राज़ील, आयरलैंड तथा इटली), इस लिए, अगले तीन सप्ताह में नियमित पोस्ट लिखना नहीं होगा!
Brazilia, Brasile: Le statue giganti degli apostoli danno il benvenuto agli ospiti fuori dalla cattedrale. Oggi devo partire per un viaggio attraverso diversi paesi (Germania, Brasile, Irlanda e Italia), per cui, nelle prossime 3 settimane non potrò aggiornare questo blog regolarmente.
***