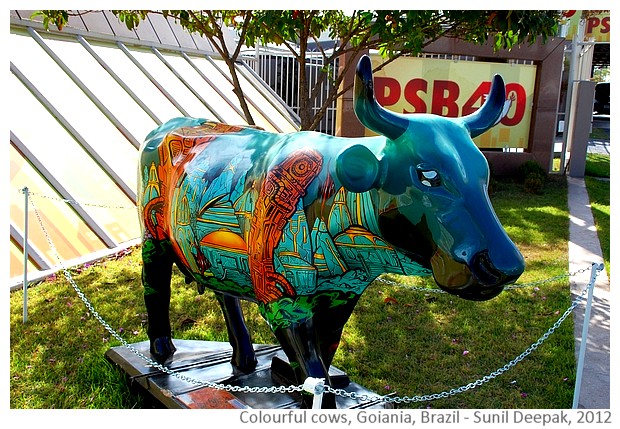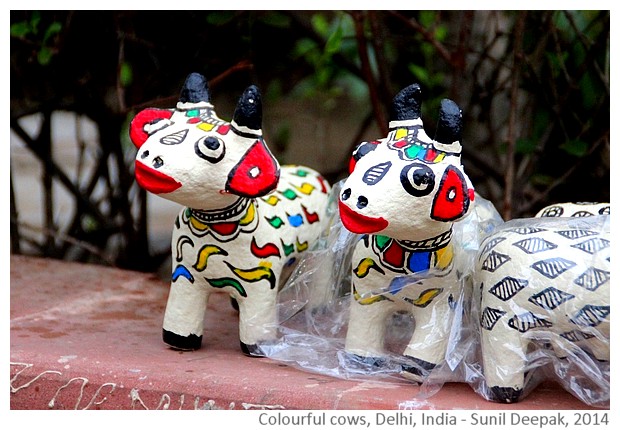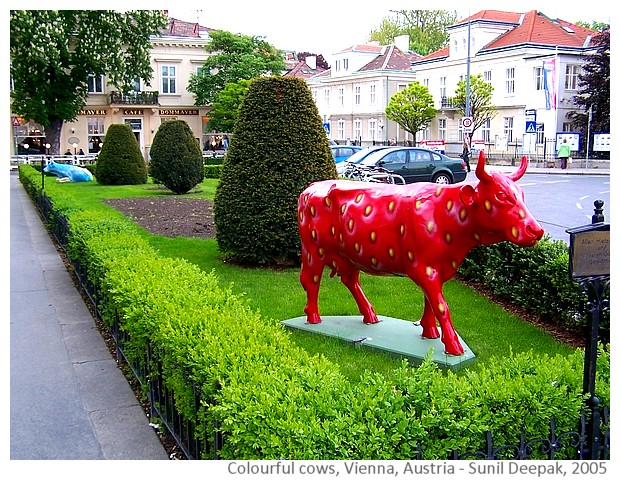 Today's images have colourful sculptures of cows from three different countries - Goiania/Brazil, Delhi/India and Vienna/Austria.
आज की तस्वीरों में तीन विभिन्न देशों से (गोयानिया-ब्राज़ील, दिल्ली-भारत तथा वियेन्ना-आस्ट्रिया) रंगबिरंगी गायों की शिल्पकला.
Le immagini di oggi hanno delle sculture multicolori delle mucche da tre diversi paesi - Goiania/Brasile, Delhi/India e Vienna/Austria.
***