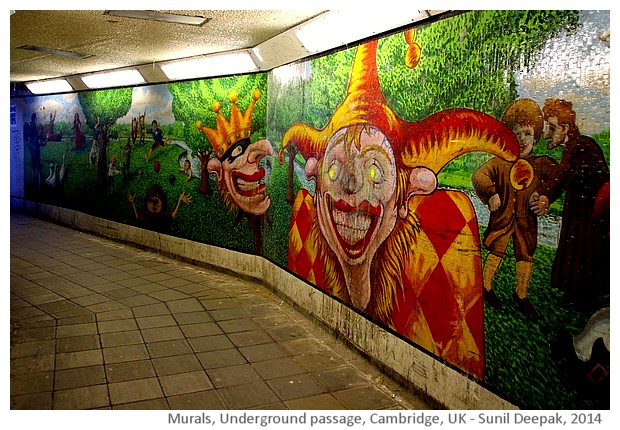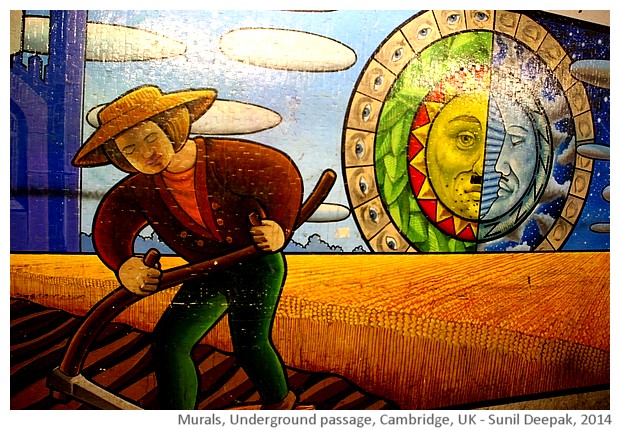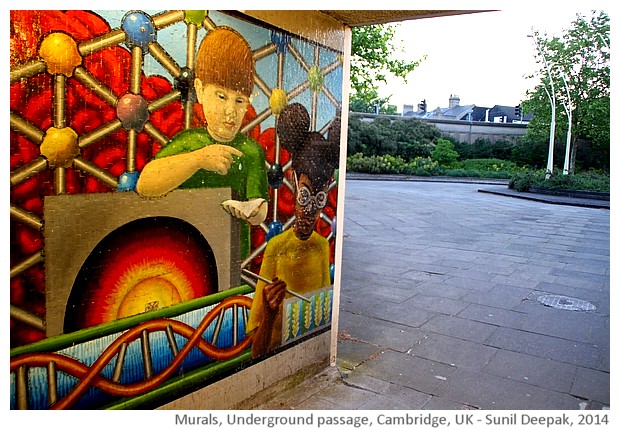 Cambridge, UK: I think that art and culture are very important for shared public spaces, they inspire us to dream. Today's images have murals from an underground passage at a crossing.
केम्ब्रिज, इंग्लैंडः मेरे विचार में जनसामान्य की साँझी जगहों पर कला और संस्कृति का होना बहुत महत्वपूर्ण हैं, इससे हमें सपने देखने की प्रेरणा मिलती है. आज की तस्वीरों में एक चौराहे पर भूमिगत रास्ते पर बने भित्तिचित्र.
Cambridge, Regno Unito: Penso che arte e cultura sono molto importanti per gli spazi pubblici comuni. Esse ci ispirano a sognare. Le immagini di oggi hanno i murali da un passaggio sotterraneo ad un incrocio.
***