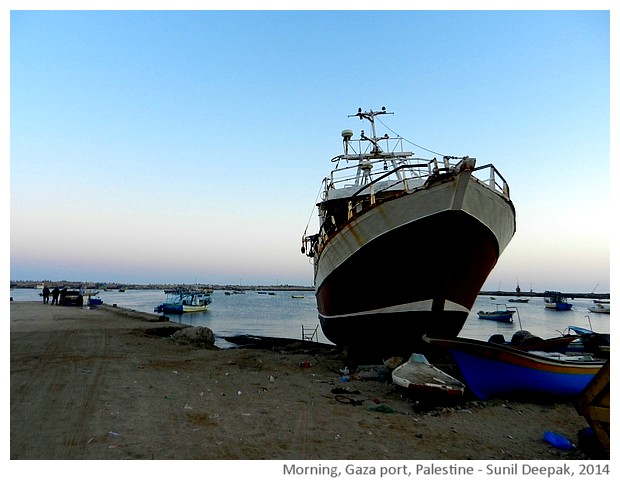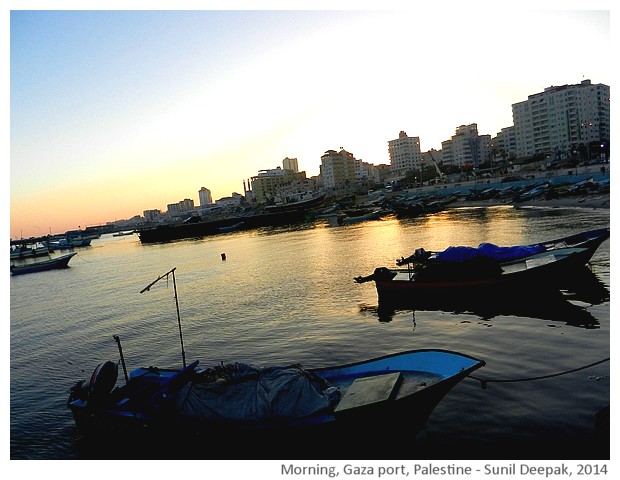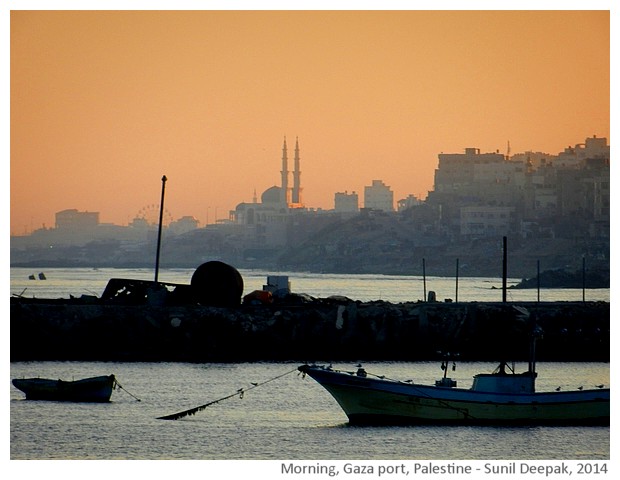 Gaza, Palestine: The sea lies to the west of Gaza and gives wonderful photography opportunities at sunset. However, if you wish to click the red morning sky, you need to look from the sea towards the city.
गाज़ा, फिलिस्तीनः सागर गाज़ा के पश्चिम में है और डूबते सूर्य की तस्वीरें खिचने के लिए बढ़िया है. लेकिन अगर सुबह के लाल आसमान की तस्वीर खींचनी हो तो वह सागर से शहर की ओर देखने से मिलता है!
Gaza, Palestina: Il mare è all'ovest di Gaza per cui offre molte opportunità di scattare belle foto al tramonto. Invece se volete il cielo rosso della mattina, dovete guardare dal mare verso la città.
***