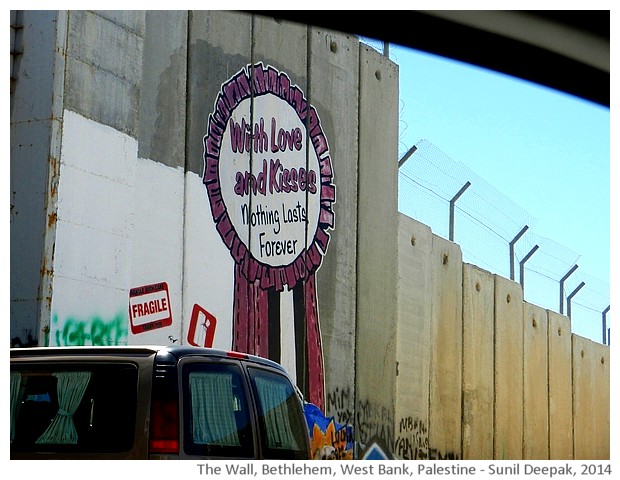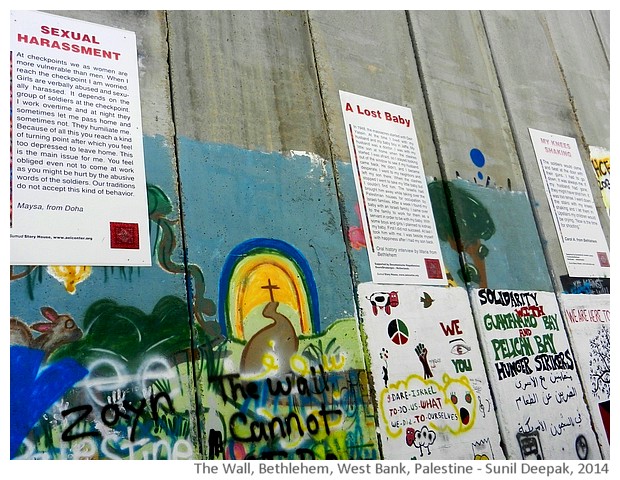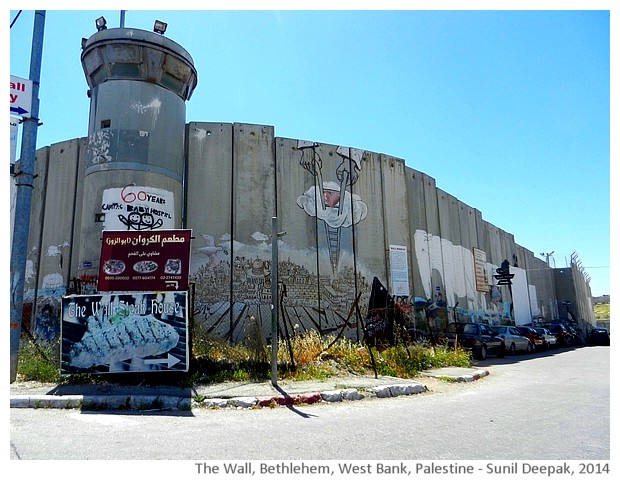 Bethlehem, Palestine: Medieval Europe had cities surrounded by high walls. The walls built between Palestine and Israel reminded me of them. They look like rows of nails, of fear and hate, driven into the heart of the earth.
बेथल्हेम, फिलिस्तीनः यूरोप के मध्ययुगीन शहर ऊँची दीवारों से घिरे होते थे. फिलिस्तीन व इज़राइल के बीच बनी दीवारों को देख कर मुझे उनकी याद आयी. लगा कि मानव के डर और नफरत की कीलें, धरती के दिल पर ठुकी हैं.
Betlemme, Palestina: Europa medievale aveva le città circondate da mura alte. I muri costruiti tra Israele e Palestina me le ricordavano. Sembravano file di chiodi, della paura e dell'odio, conficcati nel cuore della terra.
***