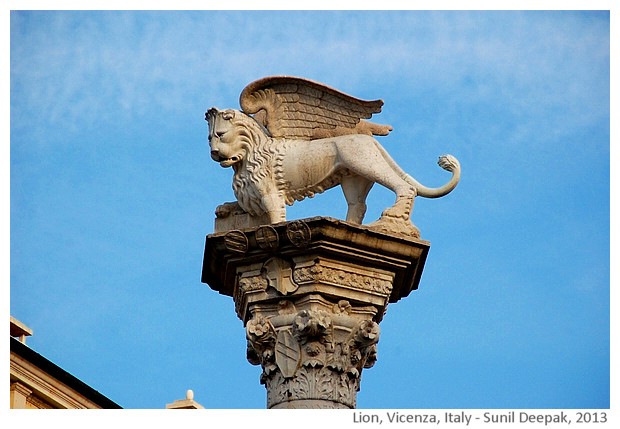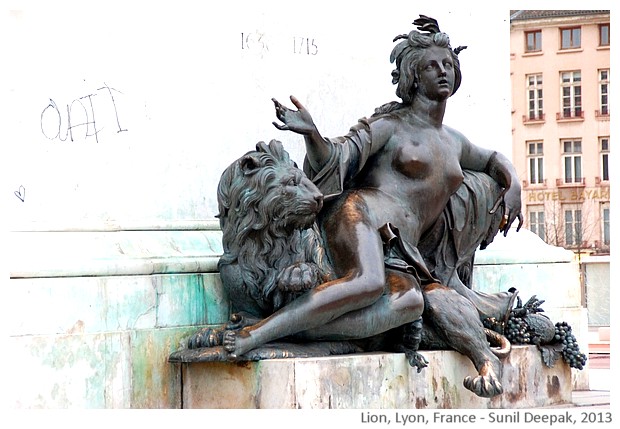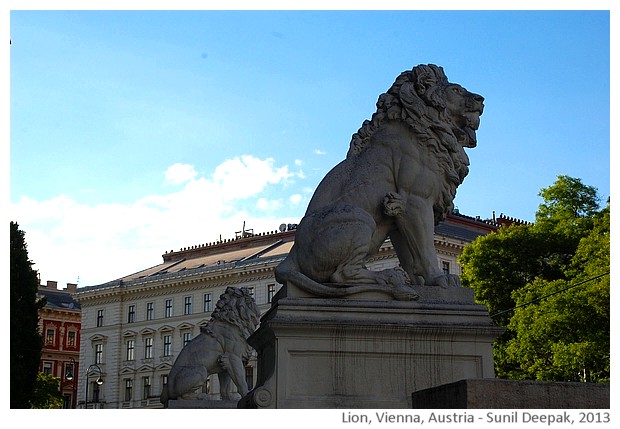 Europe does not have any lions except as statues (or in the zoos), where they are common as symbols of power of kings. The lions in today's images are from Italy, France and Austria.
यूरोप में कहीं शेर नहीं बचे केवल मूर्तियों को छोड़ कर (या चिड़ियाघरों में), जहाँ राजसीय ताकत के प्रतीक के रूप में अक्सर दिखते हैं. आज की तस्वीरों के शेर इटली, फ्राँस व ऑस्ट्रिया से हैं.
Europa non ha più i leoni se non come statue (e negli zoo), dove si trovano spesso come simboli del potere dei re. I leoni nelle immagini di oggi sono da Italia, Francia e Austria.
***