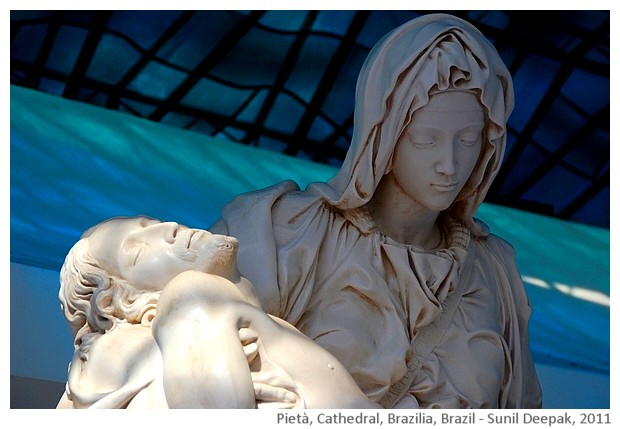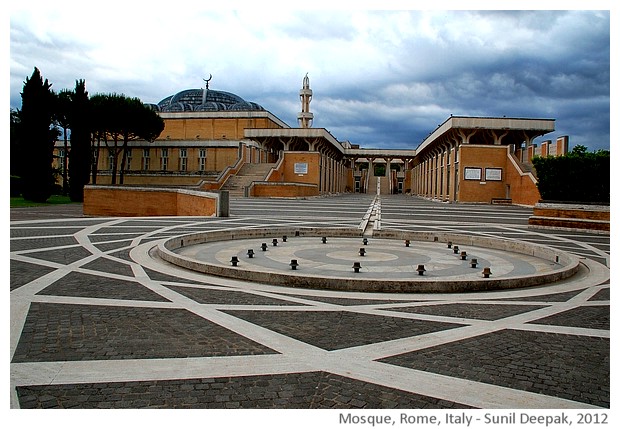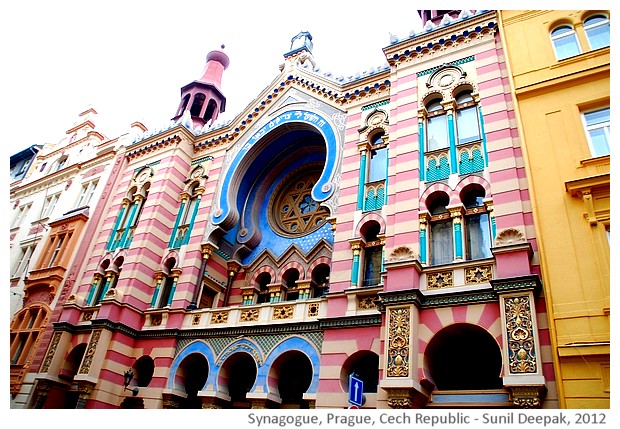 Today I will be travelling to Israel and Palestine for a four weeks journey related to a research project. Along with work, I hope that this journey will be an opportunity for enriching my interest in spirituality. That is why today's images have a synagogue from Prague, a mosque from Rome and the statue of Mary from the cathedral in Brazilia.
एक शोध प्रोजेक्ट के सिलसिले में आज मुझे चार सप्ताह की यात्रा के लिए ईज़राइल व पालिस्टीन जाना है. काम के साथ साथ, मेरी आशा है कि यह यात्रा मेरी आध्यात्मिकता की खोज का अवसर भी बनेगी. इसीलिए आज की तस्वीरों में प्राग से सिनागोग, रोम से मस्जिद व ब्राज़िलिया के केथेड्रल से मरियम की तस्वीरें चुनी हैं.
Oggi partirò per un viaggio di 4 settimane in Israele e Palestina, per un progetto di ricerca. Insieme al lavoro, spero che questo viaggio sarà un'opportunità per arricchire il mio interesse in spiritualità. Per questo motivo, le immagini di oggi hanno una sinagoga da Praga, una moschea da Roma e la statua di Maria dal cattedrale di Brasilia.
***