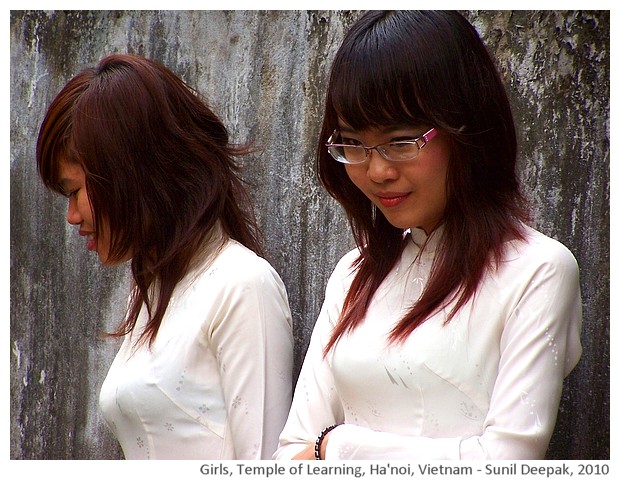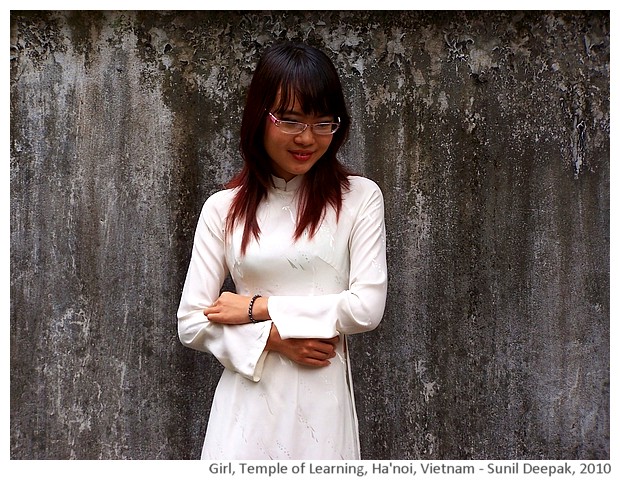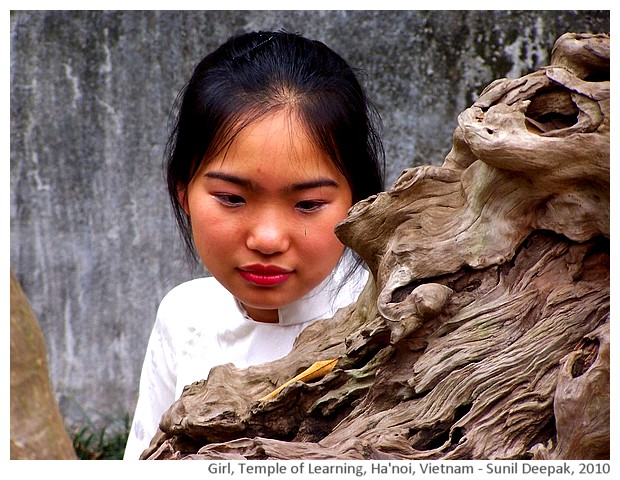 Ha'noi, Vietnam: High school students have the tradition of wearing traditional clothes and going to the antique "Temple of Learning" to pray for success in the final exams and in life. Today's images have some girl students who had come to pray in the Temple of Learning.
हानोई, वियतनामः हाईस्कूल के छात्र बोर्ड के इम्तहान से पहले पाराम्परिक वस्त्र पहन कर प्राचीन "ज्ञान मन्दिर" में जा कर प्रार्थना करते हैं ताकि उन्हें परीक्षा में व जीवन में सफ़लता मिले. आज की तस्वीरों में ज्ञान मन्दिर में प्रार्थना के लिए आयी छात्राएँ.
Hanoi, Vietnam: Gli studenti delle scuole superiori hanno la tradizione di portare i vestiti tradizionali e visitare l'antico "Tempio della Conoscenza" a pregare per il successo negli esami finali e nella vita. Le immagini di oggi hanno alcune studentesse venute a pregare nel Tempio della Conoscenza.
***