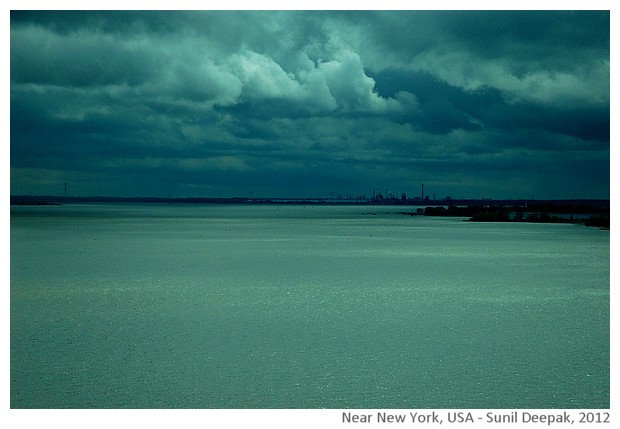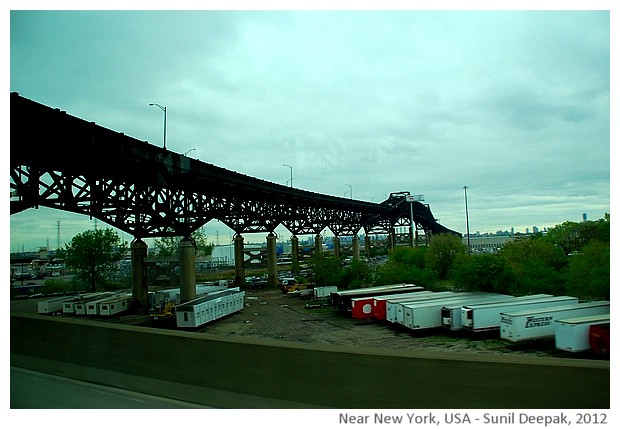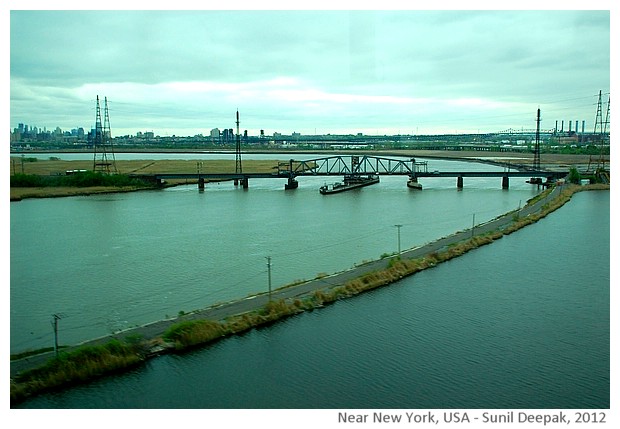 New York, USA: I was travelling by bus from Washington DC to New York. When I first glimpsed the skyscrappers of New York from far away, it was a magical moment. I thought that in the old times when people used to cross the ocean in the ships and when they had the first glimpse of the statue of Liberty, they must have felt similar feelings.
न्यूयोर्क, अमरीकाः बस में वाशिंगटन डीसी से न्यूयोर्क जा रहा था. जब दूर से न्यूयोर्क की गगनचुम्बी इमारतें दिखने लगी तो मन उत्साहित हो गया. सोचा कि शायद पुराने समय में जब पानी के जहाज़ सागर पार करके अमरीका पहुँचते थे और लिबर्टी की मूर्ति की पहली झलक देखते थे तो उन्हें भी कुछ ऐसा ही लगता होगा!
Nuova York, Stati Uniti: Stavo viaggiando in corriera da Washington DC a Nuova York. Quando ho intravisto da lontano i grattacieli di Nuova York, è stato un momento magico. Ho pensato che nei tempi passati quando le persone attraversavano l'oceano nelle navi e vedevano la statua della libertà per la prima volta, forse avevano simili sensazioni.
***