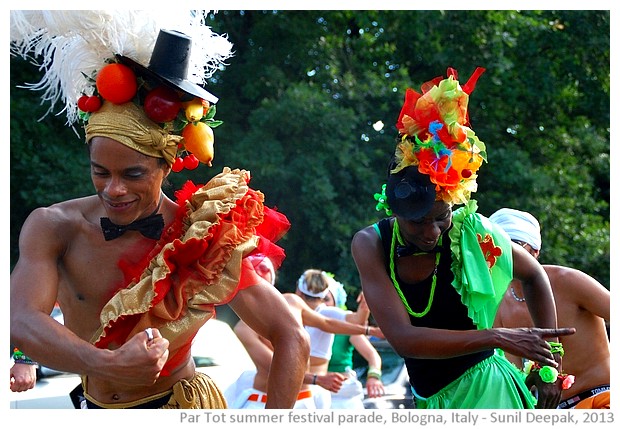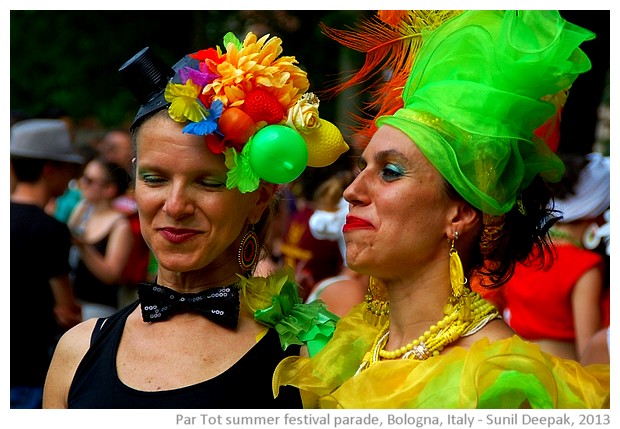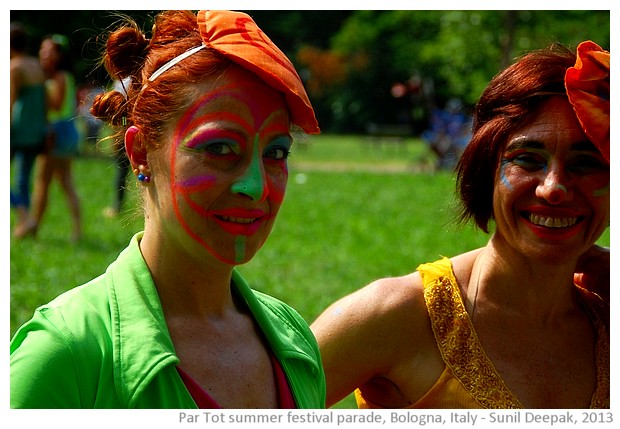 Bologna, Italy: The subject of today's images are the colours of the parrot, green and red. The two colours are very strong but together they look good. In the nature, these two colours are common in many flowering plants. Today's images are from Par Tot summer festival parade.
बोलोनिया, इटलीः आज की तस्वीरें का विषय है तोते के रंग यानि हरा व लाल. वैसे तो दोनो ही रंग बहुत तेज़ व चटकीले हैं लेकिन साथ साथ अच्छे लगते हैं. प्रकृति में यह दो रंग साथ साथ बहुत से फ़ूलों के पौधों में दिखते हैं. यह तस्वीरें ग्रीष्म ऋतु समारोह परेड से हैं.
Bologna, Italia: Il tema delle foto di oggi sono i colori dei pappagalli - verde e rosso. I due colori sono molto forti, ma insieme stanno bene. In natura i due colori sono comuni in diverse piante con i fiori. Le foto di oggi sono dalla parata Par Tot di Bologna.
***