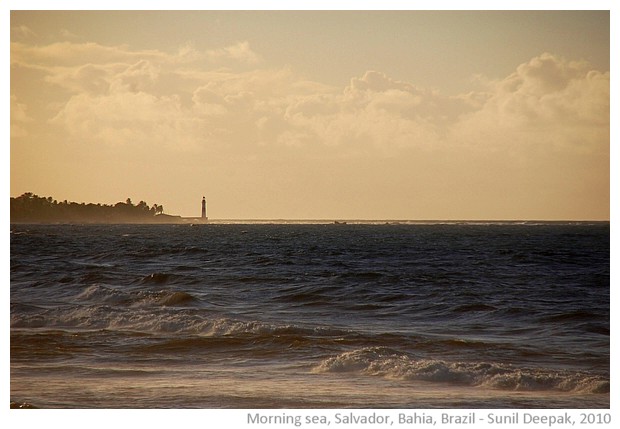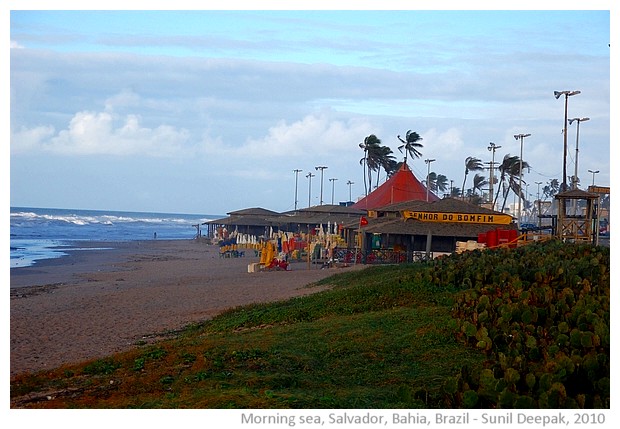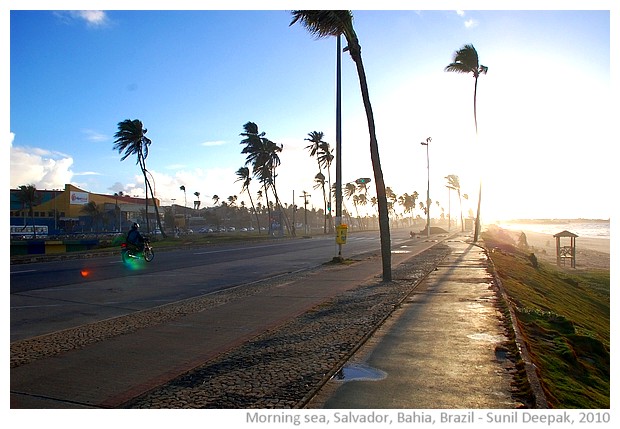 Salvador, Bahia, Brazil: After a hot and humid night, in the morning the waves of the sea crested by the foam whipped by the wind and the air smelling of the arriving storm.
साल्वादोर, बाहिया, ब्राज़ीलः उमस भरी गर्म रात के बाद सुबह सुबह तेज़ हवा से उफनती सागर की लहरें और हवा में आने वाले तूफ़ान की खुशबू.
Salvador, Bahia, Brasile: Dopo una notte calda e umida, alla mattina le onde del mare con le corone della schiuma causata dal vento e l'aria che odora del temporale in arrivo.
***