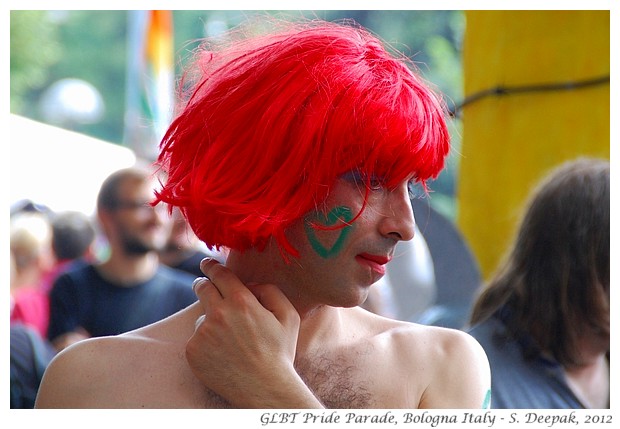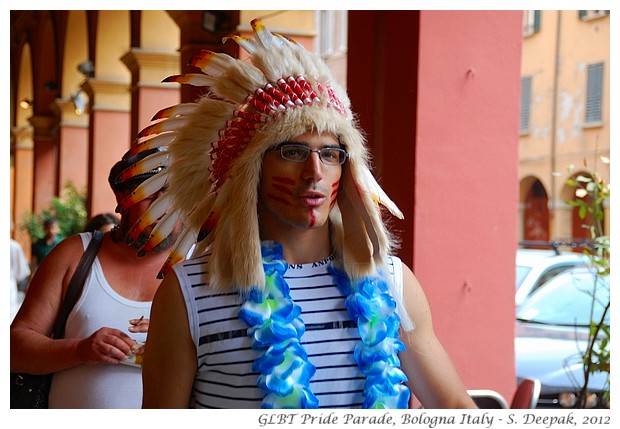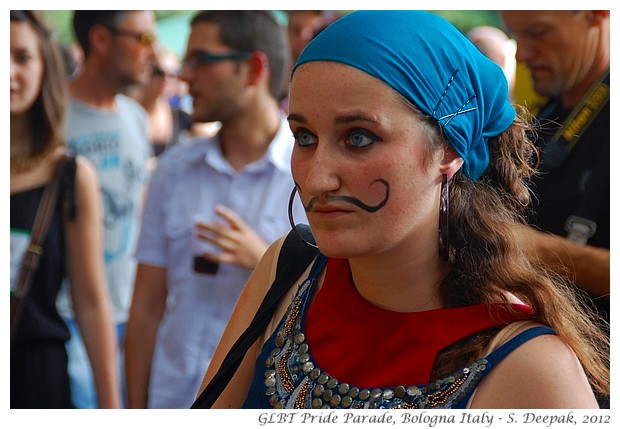 Bologna, Italy: Men dreaming of being women, women dreaming of being men, persons dreaming new identities, for most persons it seems strange and they can't understand it. Before children are born, there are expectations of the parents about what kind of boy or girl they want. What is the proper behaviour for men and women, it goes deep in our hearts. Crossing those boundaries is difficult.
बोलोनिया, इटलीः नारी बनने का सपना देखते पुरुष, पुरुष होने का सपना देखती नारियाँ, एक नयी पहचान का सपना, यह अधिकाँश लोगों को अजीब लगता है और उसे समझ नहीं पाते. पैदा होने से पहले ही माता पिता के सपने निर्धारित कर देते हैं कि लड़का कैसा होना चाहिये और लड़की कैसी. बचपन से मन की गहराईयों में यह बातें गहरी बैठ जाती हैं कि क्या पुरुषोचित है, लड़कियों को किस तरह व्यवहार करना चाहिये. इन लक्ष्मण रेखाओं को पार करना बहुत कठिन है.
Bologna, Italia: Uomini che sognano di essere donne, donne che sognano di essere uomini, persone che sognano una nuova identità, per la maggior parte di noi questi desideri sono strani e non riusciamo a capirli. Ancora prima che nascono i figli, i genitori hanno delle idee molto precise su quale tipo di figlio o figlia vogliono. Qual'è comportamento adatto ad un uomo o ad una donna, entro nel nostro profondo. E' facile oltrepassare queste frontiere.
***