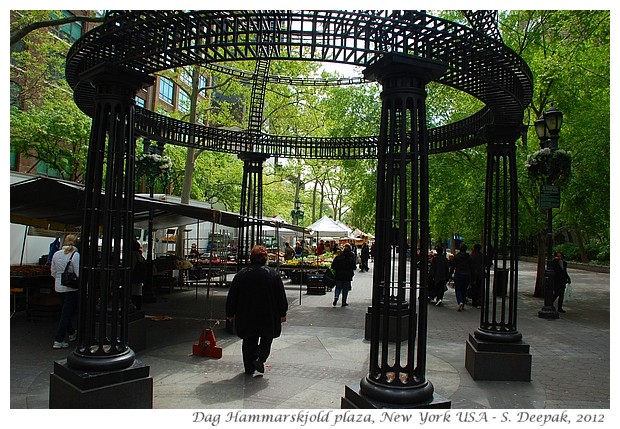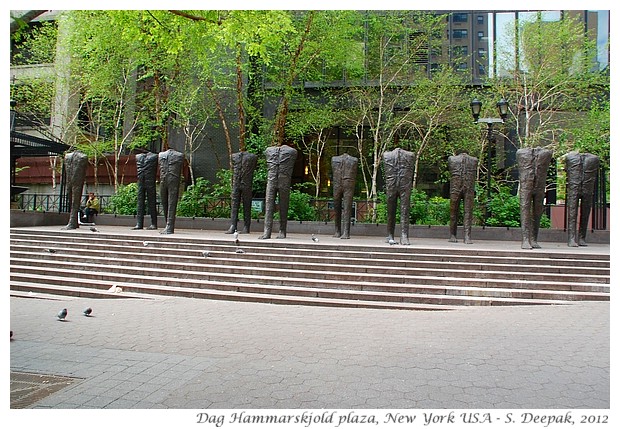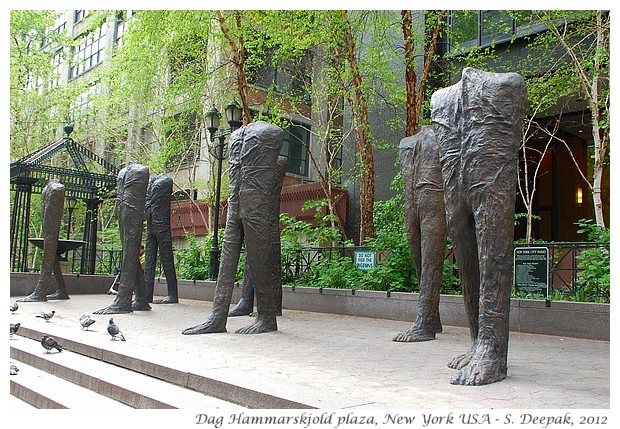 New York, USA: New York can be called a jungle of concrete and steel, but still the city does not lack open spaces and greenery, like the Dag Hammarskjold plaza in the images today. I think that by the headless people, the artist wanted to express the lack of time for thinking in the modern world.
न्यूयोर्क, अमरीकाः हालाँकि न्यूयोर्क को कँक्रीट, सीमैंट और स्टील का जंगल कहा जा सकता है, लेकिन शहर में खुली जगहों और हरियाली कम नहीं, जैसे कि आज की तस्वीरों के डाग हेमरस्कोल्ड प्लाज़ा में. सिर कटे आदमियों की मूर्तियों से शायद कलाकार आधुनिक जीवन की भागा दौड़ी में सोचने का समय न होने को व्यक्त करता है.
Nuova York, Stati Uniti: Nuova York può essere definita come una giungla di cimento e acciaio, ma alla città non mancano spazi aperti e verde, come nella piazza Dag Hammarskjold nelle immagini di oggi. Penso che con le figure senza testa, l'artista vuole esprimere la mancanza di tempo per pensare nella vita moderna.
***