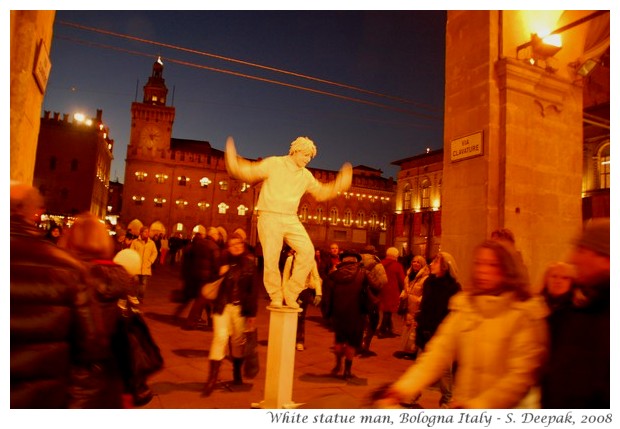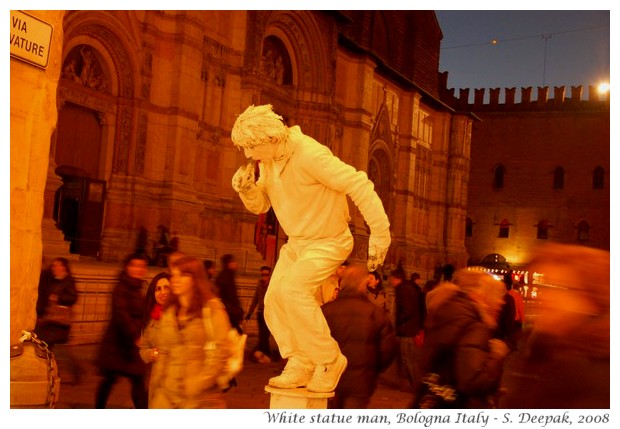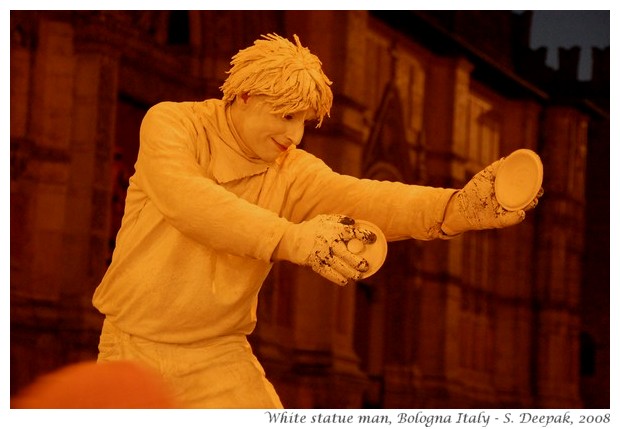 Bologna, Italy: As children we also played the "statue" game. However, standing on a narrow pillar on a cold winter night, changing positions, looking happy and smiling, to be a "statue man" is not an easy job.
बोलोनिया, इटलीः बचपन में "स्टेयू" का खेल हम भी बहुत खेलते थे. लेकिन सर्द रात में, छोटे से खम्बे पर घँटों खड़े रहना, मुद्रायें बदलना, खुश दिखना और मुस्कुराना, मानव मूर्ति बनने का काम आसान नहीं.
Bologna, Italia: Da ragazzi anche noi facevamo il gioco della "statua". Invece in una notte invernale, stare su una stretta colonna, cambiare posizioni, sembrare felice e sorridere sempre, fare "l'uomo statua" non è un lavoro facile.
***