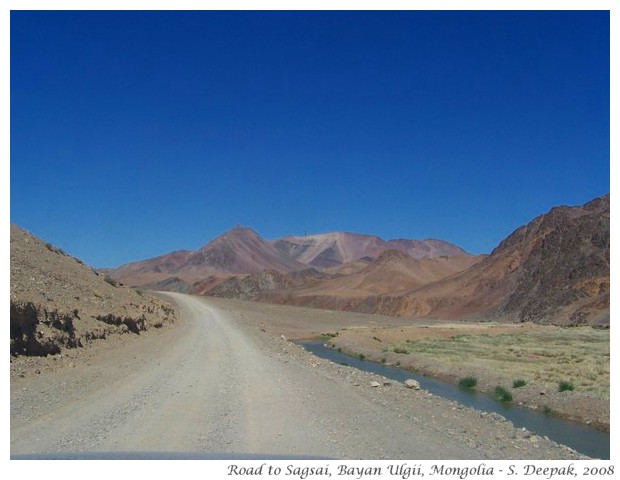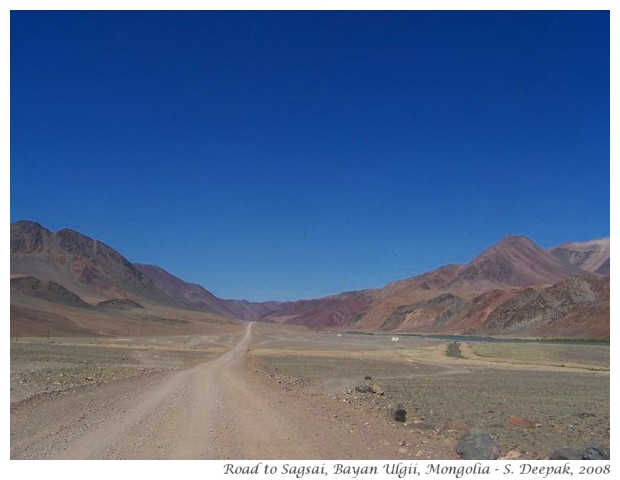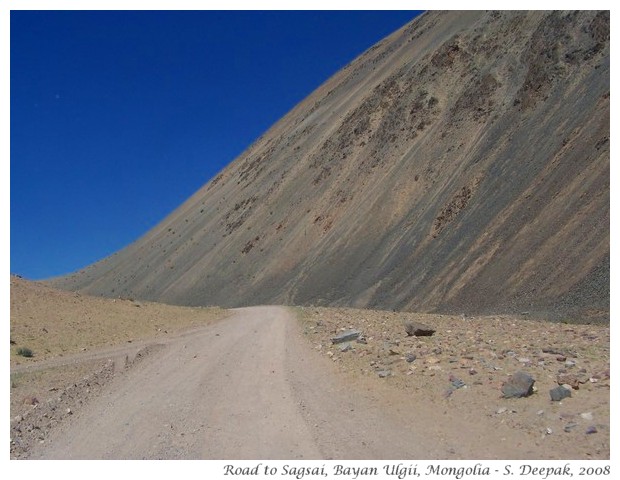 Bayan Ulgii, Mongolia: Some of my pictures from the Mongolia journey have been selected for an exhibition. To celebrate that today's images are from Bayan Ulgii in the western corner of Mongolia, close to Kazakistan border, and their subject is mountain roads.
बायान उल्गी, मँगोलियाः मँगोलिया पर होने वाली एक प्रदर्शनी में मेरी कुछ तस्वीरों को भी चुना गया है. इसी खुशी में आज की तस्वीरें पश्चिमी मँगोलिया में कज़ाकिस्तान सीमा के पास से बायान उल्गी प्रदेश से जिनका विषय है पहाड़ी सड़कें.
Bayan Ulgii, Mongolia: Alcune delle mie foto dal viaggio in Mongolia sono state scelte per una mostra. Per celebrare questo, le immagini di oggi sono da Bayan Ulgii nella parte occidentale della Mongolia, vicino alla frontiera con il Kazakistan e presentano le strade di montagna.
***