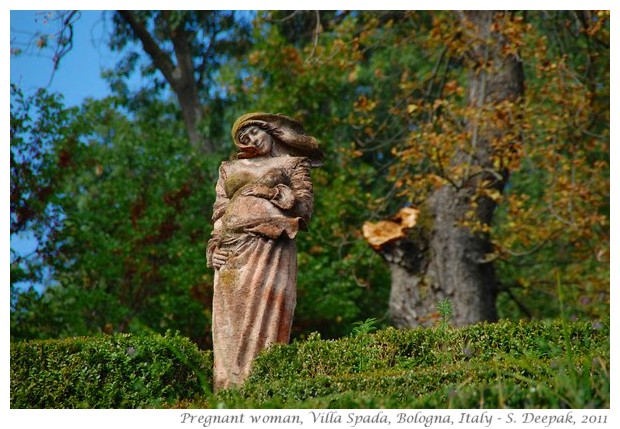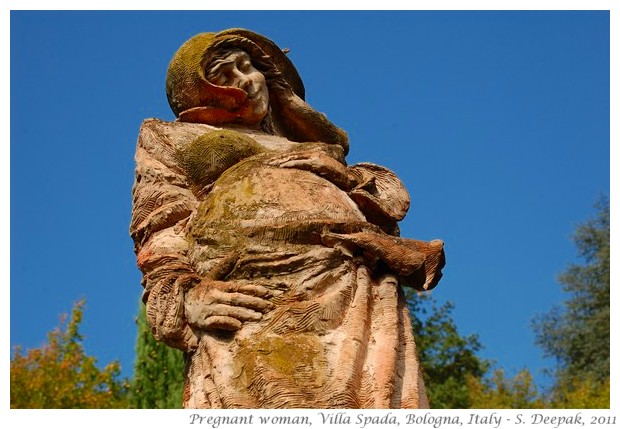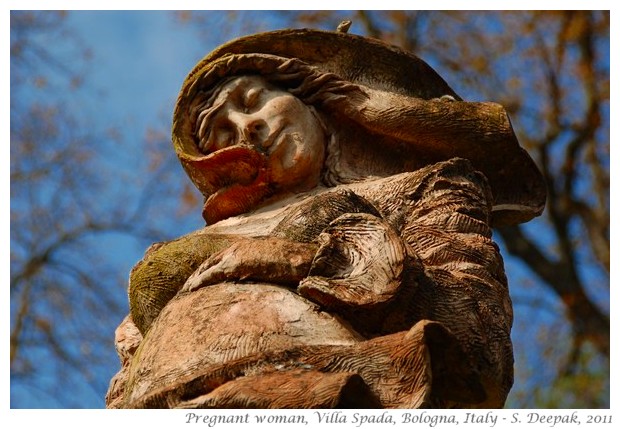 Bologna, Italy: I like this terra cotta statue of a pregnant woman in the park of 18th century Villa Spada building.
बोलोनिया, इटलीः विल्ला स्पादा नाम के अठाहरवीं शताब्दी के भवन के बाग से गर्भवती नारी की मूर्ती मुझे बहुत अच्छी लगी.
Bologna, Italia: Mi piace molto questa statua in terracotta di una donna incinta nel parco di ottocentesco Villa Spada.
***