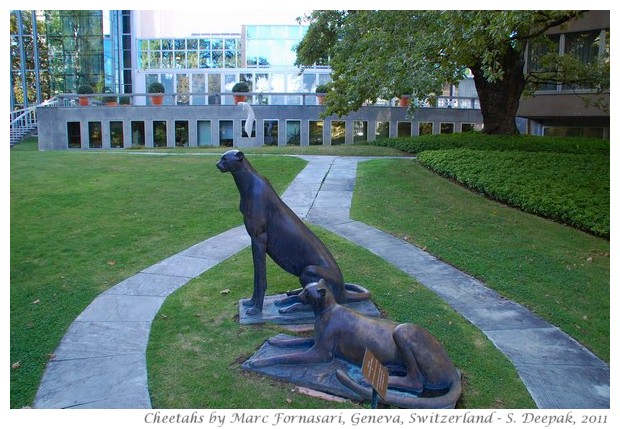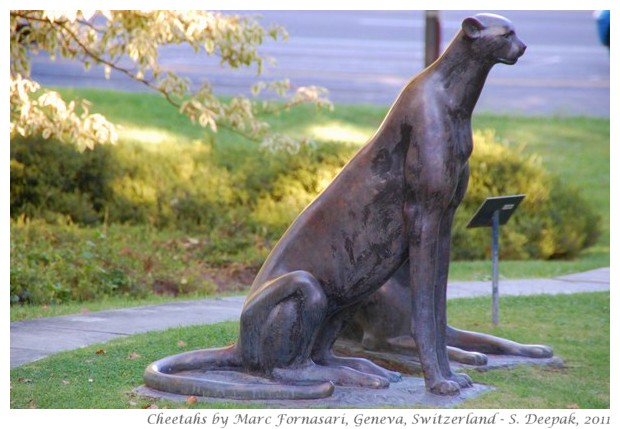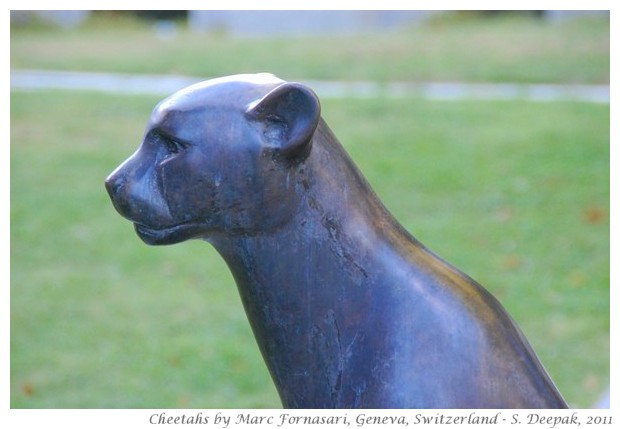 Geneva, Switzerland: "Cheetah" by swiss sculptor Marc Fornasari outside the office of World Intellectual Rights Office in Geneva. The way this organisation seems to protect the rights of rich multinationals, such as those who make medicines, I think that the statues are very appropriate.
जेनेवा, स्विटज़रलैंडः विश्व बुद्धिजीवी अधिकार संस्थान के दफ़्तर के बाहर बने स्विस शिल्पकार मार्क फोर्नासारी की कलाकृति "चीते". जिस तरह से यह संस्थान "बुद्धिजीवी अधिकारों" अधिकारों के नाम पर पैसे वाली बहुदेशी कम्पनियों के हितों की रक्षा के लिए तत्पर रहता है जैसे कि दवा कम्पनियों के लिए, उसे सोच कर मुझे लगा कि बाहर चीते की मूर्ति लगाना इसका बिल्कुल सही परिचय देता है.
Ginevra, Svizzera: "Cheeta" dello scultore svizzero Marc Fornasari nei giardini dell'Organizzazione Mondiale Dei Diritti Intellettuali a Ginevra. Nel modo in cui questa organizzazione protegge gli interessi delle ricche multinazionali come quelli che producono i farmaci, le statue mi sembrano molto appropriate.
***