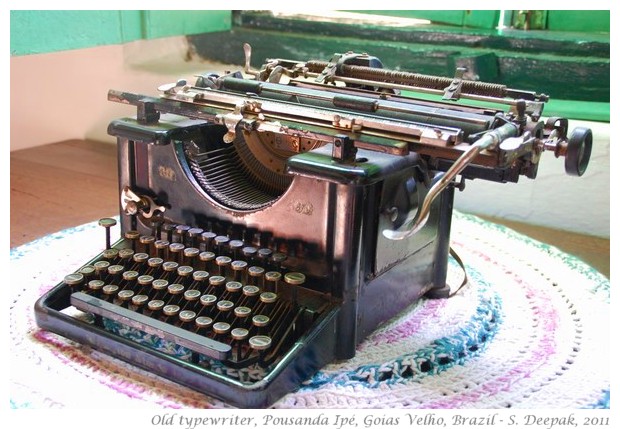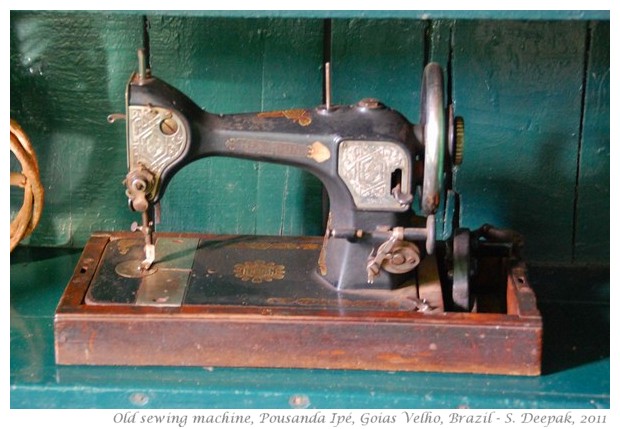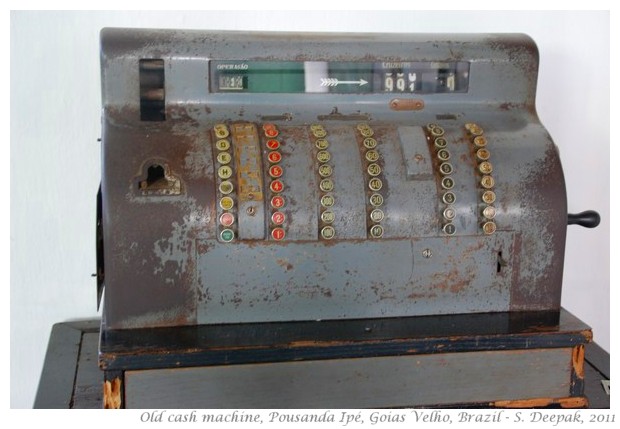 Goias Velho, Brazil: When I look at old things that we used till few decades ago, makes me a little sad. If I could, I would never throw away the old things, I would keep them with care.
गोयास वेल्यो, ब्राज़ीलः पुरानी चीज़ें जिनका उपयोग कुछ दशक पहले तक होता था, उन्हे देख कर मेरा मन थोड़ा उदास हो जाता है. मेरा बस चले तो मैं सब पुरानी चीज़ें सम्भाल के रख लूँ.
Goias Velho, Brasile: Vedere le vecchie cose si usavano fino a qualche decennio fa mi fanno sentire un po' triste. Se posso, non butterei via niente di vecchio, terrei tutto con cura.
***