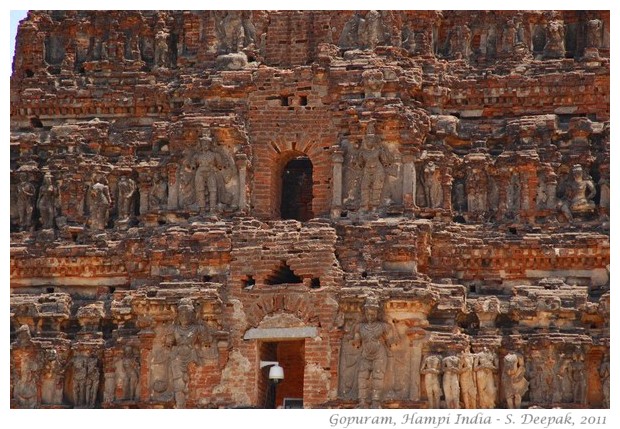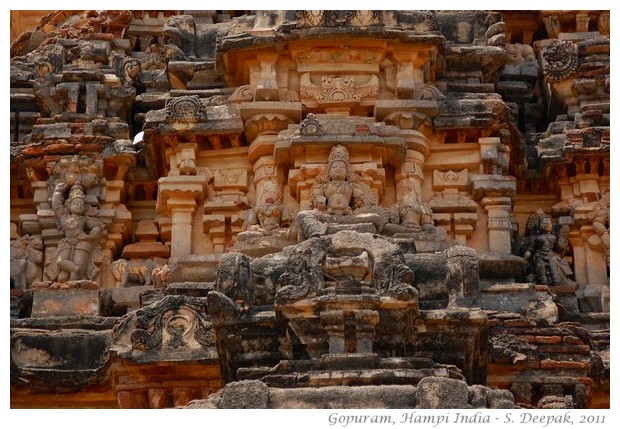 Hampi, Karnataka, India: Built like a tower, rectangular below and tapering above, adorned with statues of gods and godesses, these temple entrances are called Gopuram. These ruins from Hampi still give a glimpse of its imposing architecture.
हम्पी, कर्णाटक, भारतः मीनार की तरह बने, नीचे से चकोर और ऊपर क्रमशः तिकोनाकार पतले होते हुए, देवी देवताओं की मूर्तियों से सजे द्वारों को गोपुरम कहते हैं. हम्पी के यह खण्डहर आज भी उसके वास्तुशिल्प की भव्यता का अहसास देते हैं.
Hampi, Karnataka, India: Costruite come una torre, sotto rettangolari e più sottili sopra, con le statue di dei e dee, queste entrate dei templi si chiamano Gopuram. Queste rovine di Hampi ancora danno un'idea della sua architettura imponente.
***