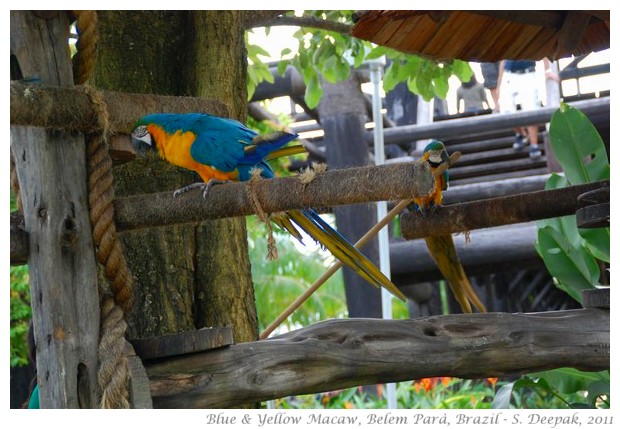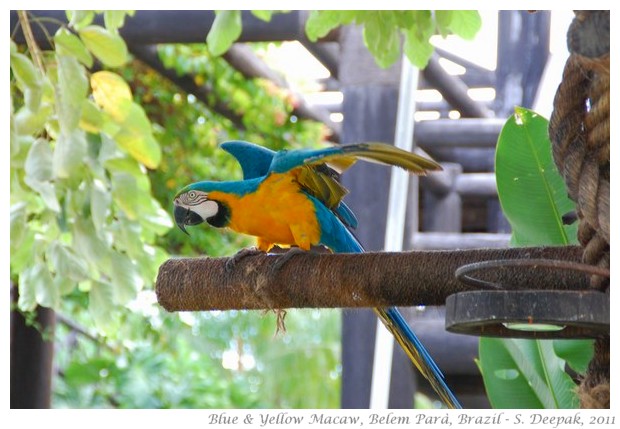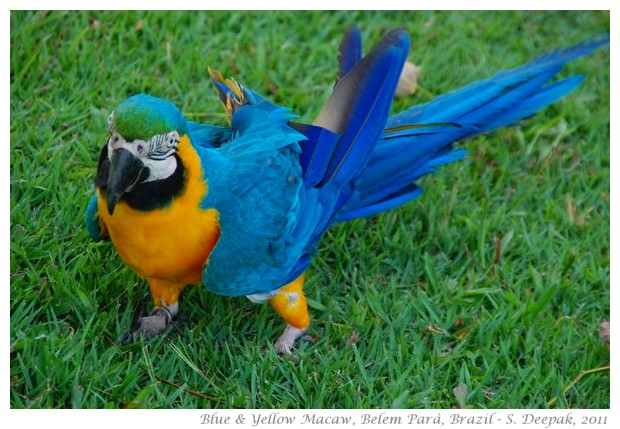 Belem, Parà, Brazil: As soon as I saw that parrot, I thought of Kiki from the childhood books that I had loved so much. Today it is fashionable to criticise Enid Blyton for being imperialist, classist, etc. but I remember reading her books with so much pleasure.
बेलेन, परा, ब्राज़ीलः जैसे ही मैंने उस तोते को देखा मन में बचपन की पढ़ी किताबों से किकी तोते की याद उभर आयी. आजकल अंग्रेज़ी बालसाहित्यकार एनिड ब्लाईटन की आलोचना की जाती है कि उनके लेखन में जातिवाद, साम्राज्यवाद था लेकिन फ़िर भी मेरे मन में बचपन में पढ़ी उन किताबों का आनन्द आज भी है.
Belem, Parà, Brasile: Appena ho visto quel pappagallo, subito avevo pensato a Kiki, il pappagallo dei libri che amavo così tanto quando ero bambino. Oggi è di moda criticare la scrittrice inglese Enid Blyton perché "era imperialista e classista", ma io ricordo ancora il piacere di leggere i suoi libri.
***