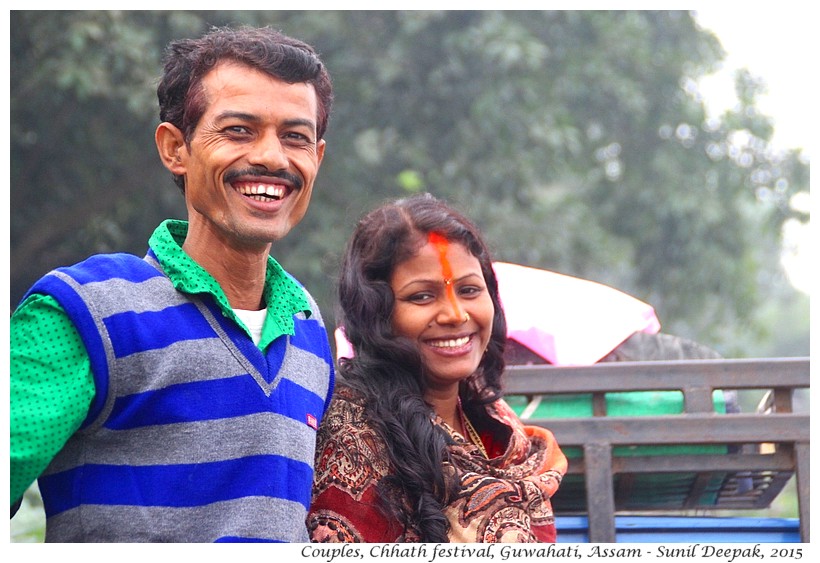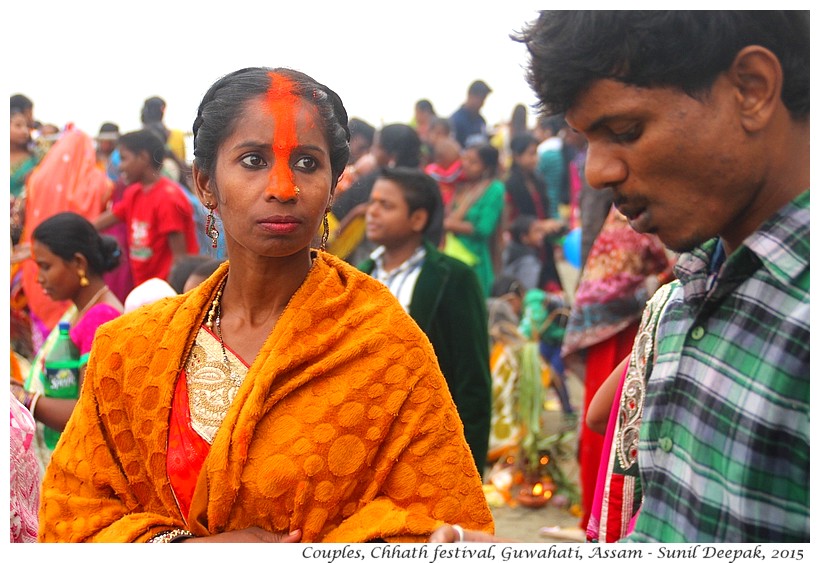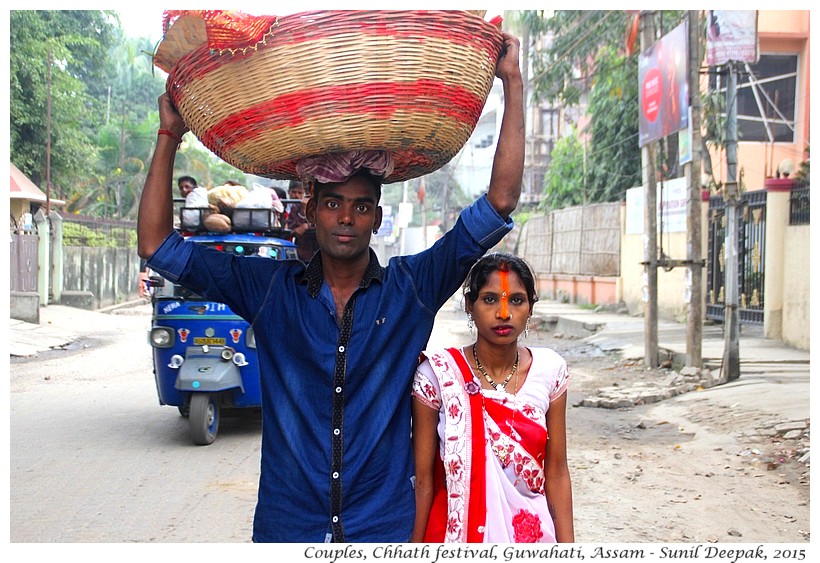 Guwahati, Assam, India: For Chhath festival, after praying to the rising sun on the banks of a river, married women put a line of vermilion on their forehead. Today's images have three couples after their Chhath prayers at Brahmaputra river.
गुवाहाटी, असम, भारतः छठ त्यौहार के अवसर पर नदी किनारे सुबह उगते सूर्य की पूजा के बाद विवाहित औरतें माथे पर सिँदूर की लकीर लगाती है. आज की तस्वीरों में ब्रह्मपुत्र नदी के किनारे छठ पूजा के बाद तीन दम्पत्ती जोड़े.
Guwahati, Assam, India: Per la festa di Chhath, alle rive di un fiume, dopo aver pregato al sole nascente, le donne sposate mettono una striscia di vermiglio sulla propria fronte. Le immagini di oggi hanno tre coppie dopo la preghiera di Chhath alle rive del fiume Brahmaputra.
***