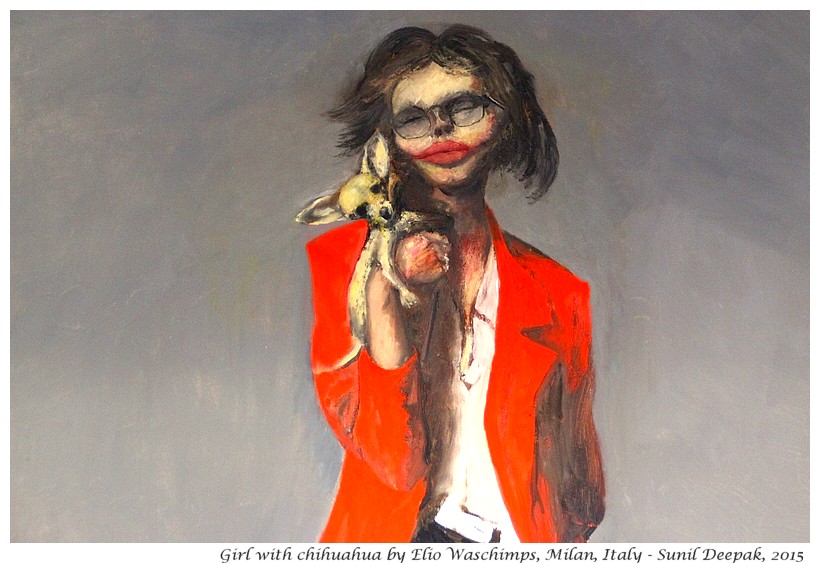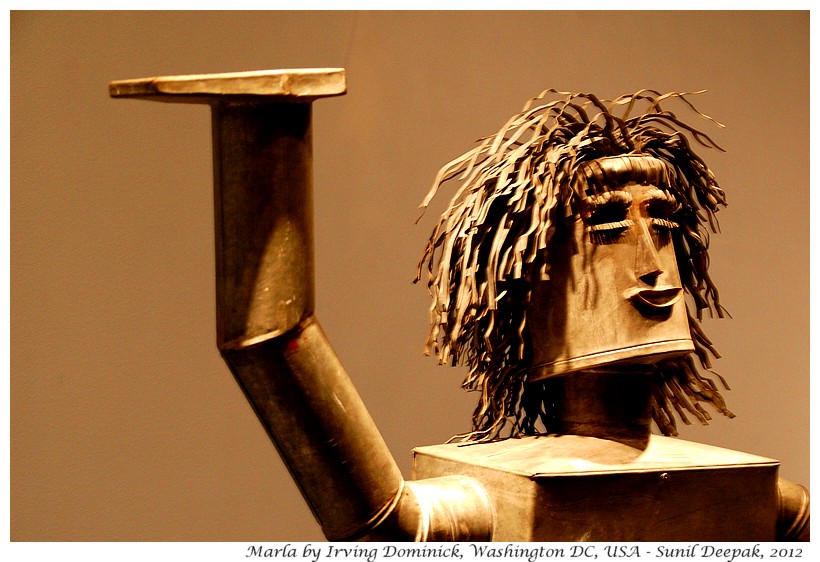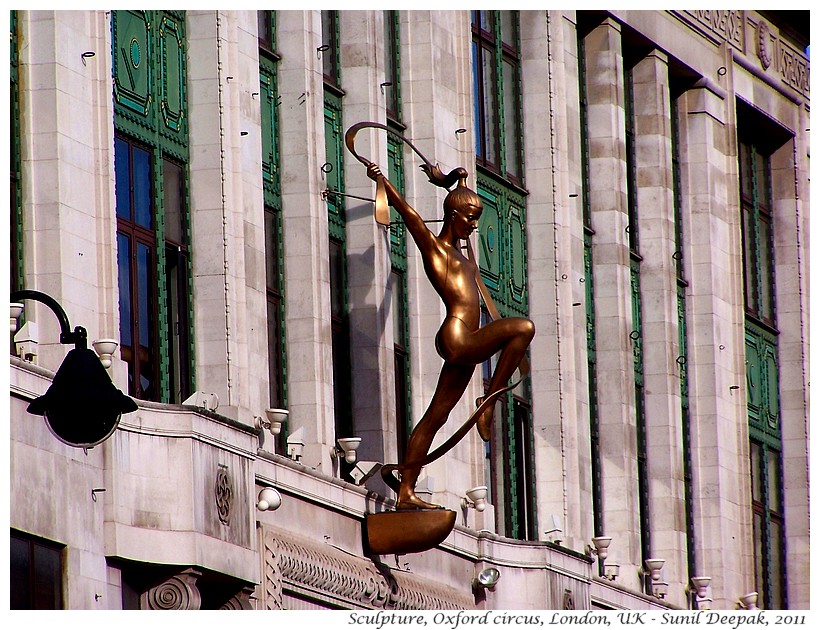 There is pressure to conform in all societies. If you are a girl, the pressure is even more. Family and society put pressure on you to hide your natural self and to appear like the dominant role of women in your society. Today with education & economic liberty, it may have become a little easier for girls to be as they wish to be and resist the social pressure. Today's images are about art trying to express a similar feeling - "Girl with chihuahua" by Elio Weschimps from Italy, sculpture of his grand-daughter "Marla" by American folk artist Irving Dominick and a sculpture of a dancing girl from central London in UK.
इस दुनिया में जैसे हम हैं वैसा रहना, आसान नहीं. लड़की हो तो और भी मुश्किल. परिवार, समाज सब ज़ोर डालते हैं कि अपनी प्राकृतिक वृत्ति को छुपाओ और वैसा दिखो जैसी समाज में लड़कियों की प्रचलित छवि है. शायद आज शिक्षा व आर्थिक स्वतंत्रता के सहारे से लड़कियों के लिए जैसा रहना चाहती हैं वैसा बने रहना कुछ आसान हुआ है. आज की छवियों में जो कला है उसमें कुछ यही भावना खोजने की कोशिश है - इटली से एलिओ वसचिम्प की "चिहुवावा वाली लड़की", अमरीका से जनकलाकार इर्विन्ग डोमिनिक की अपनी पोती "मारला" की मूर्ति तथा ब्रिटेन में केन्द्रीय लँडन से एक भवन पर नाचती युवती.
In tutte le società c'è la pressione a non sembrare diversi. E' peggio per le ragazze. La famiglia e la società, entrambe ti chiedono di nascondere quello che vuoi essere e di sembrare secondo i canoni sociali dominanti della tua società. Forse è oggi, grazie all'educazione e all'indipendenza economica, è un po' più facile per le donne a vivere secondo i propri desideri. Le immagini di oggi riguardano arte che esprime qualcosa di simile - "La ragazza con il chihuahua" di Elio Weschimps da Italia, la scultura della sua nipotina "Marla" del artista popolare americano Irving Dominick e la statua della ragazza che danza dalla parte centrale di Londra in Gran Bretagna.
***