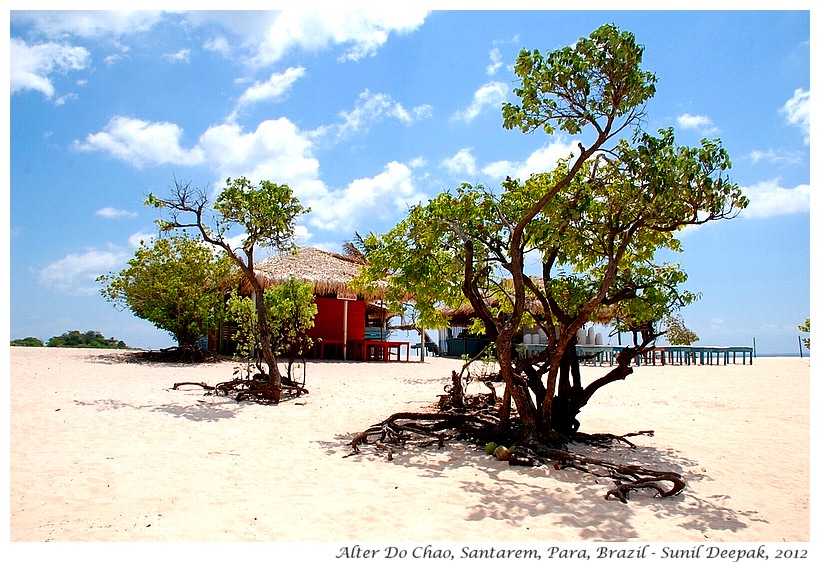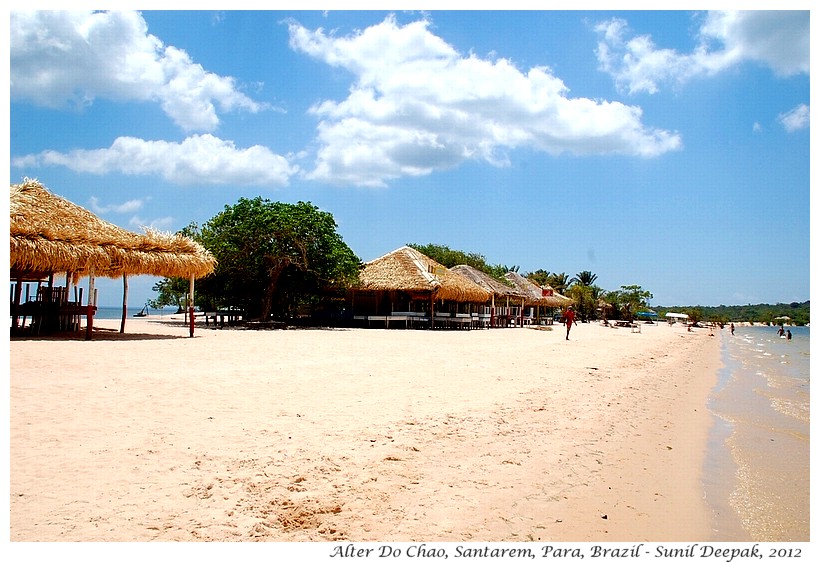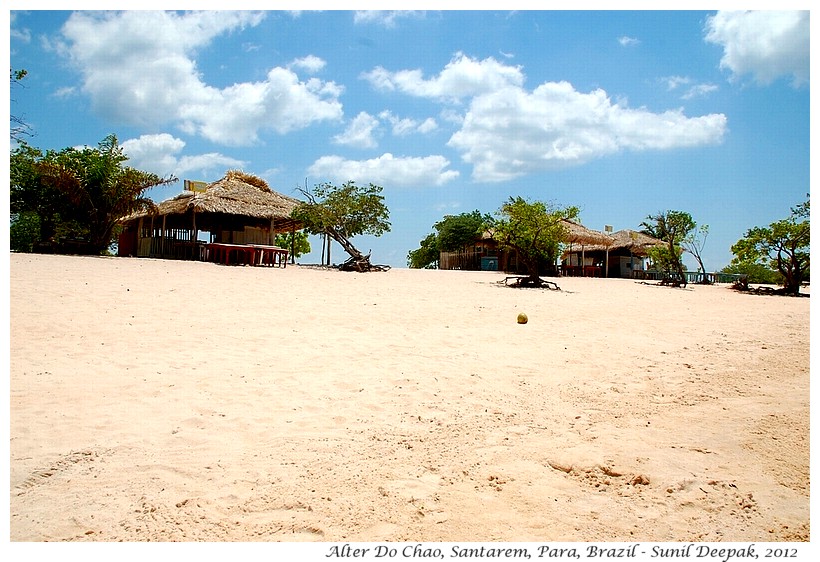 Alter do Chao, Santarem, Para, Brazil: The blinding sunlight of Amazon, white fine silky sand, transparent and cool water of the river, chatting with friends and a glass of cool Caipirinha! Dreaming holidays!
आल्टर दो छाओ, परा, ब्राज़ीलः अमेज़न जँगल की धूप, सफेद महीन मखमली बालू, नदी का पारदर्शी स्वच्छ और शीतल जल, मित्रों के साथ हँसी मज़ाक और ठँडी काइपीरीन्या का गिलास! छुट्टियों के सपने!
Alter do Chao, Santarem, Parà, Brasile: La luce accecante dell'Amazzonia, sabbia bianca fine come seta, l'acqua trasparente e fresca del fiume, chiacchierare con gli amici e un bicchiere di caipirinha fresca! I sogni delle vacanze!
***