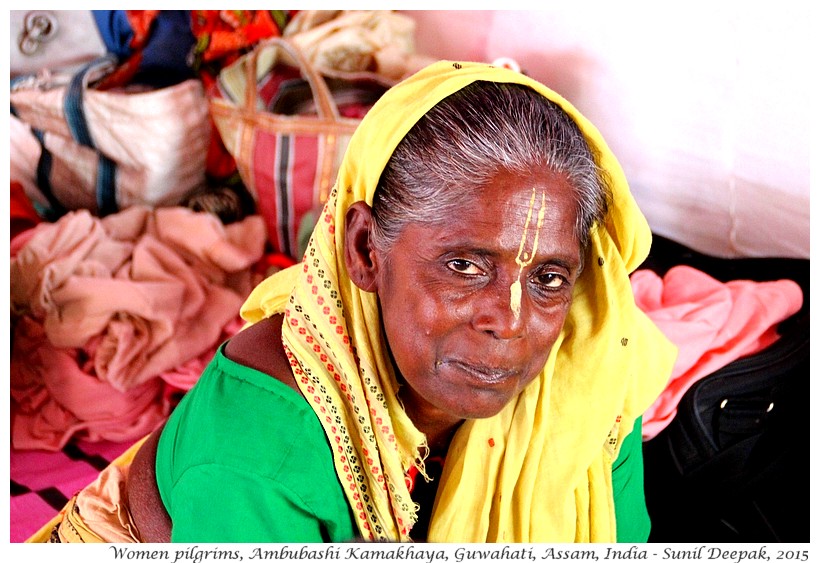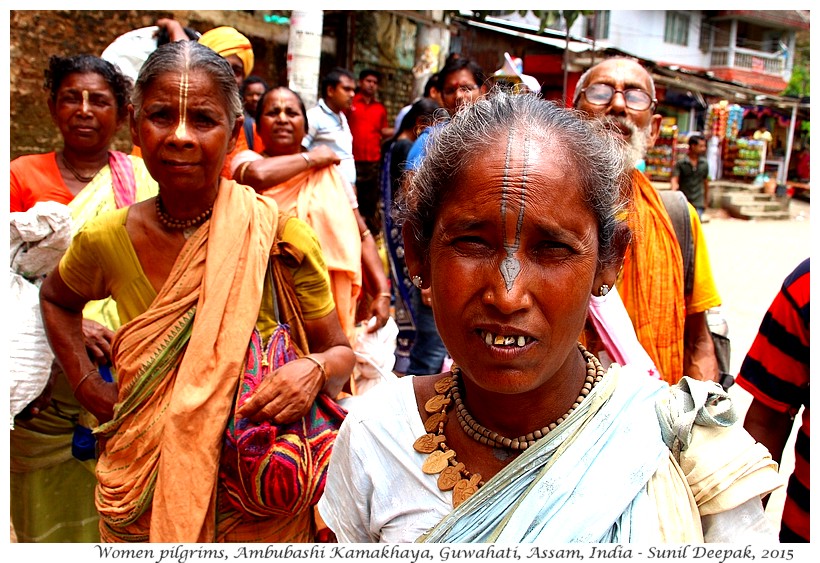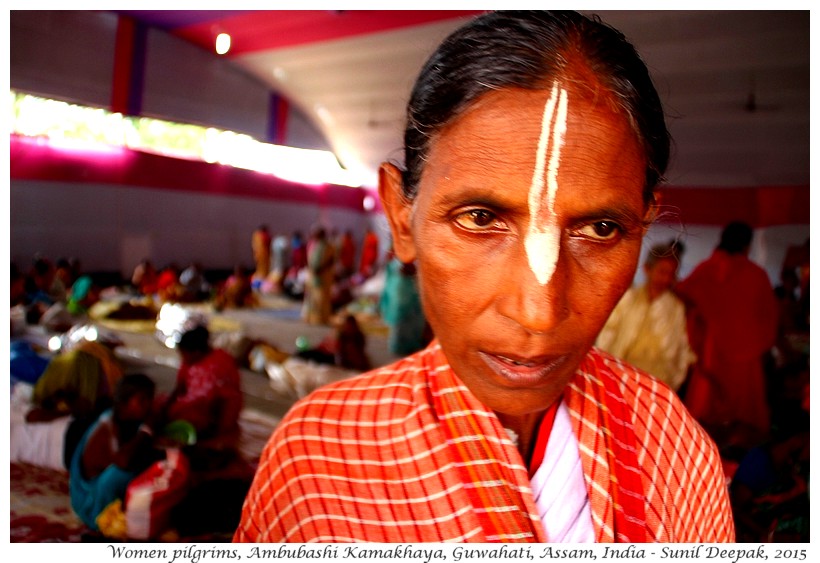 Guwahati, Assam, India: Yesterday the celebrations for the annual Ambubashi festival started at Kamakhaya temple. This festival is linked to Shakti cult (worship of the feminine element) and celebrates the mestruation of mother Kamakhaya. Pilgrims have come for the festival from far away places. Today's images have three women pilgrims who have come from West Bengal.
गुवाहाटी, असम, भारतः कल कामाख्या मन्दिर में वार्षिक अम्बुबाशी त्योहार का प्रारम्भ हुआ जो शक्तिपूजा से जुड़ा है और जिसमें माँ कामाख्या की माहवारी की पूजा की जाती है. इस पूजन में हिस्सा लेने तीर्थयात्री दूर दूर से आये हैं. आज की तस्वीरों में पश्चिम बँगाल से आयी तीन महिला तीर्थ यात्री.
Guwahati, Assam, India: Ieri sono iniziate le celebrazioni per la festa annuale di Ambubashi presso il tempio di Kamakhaya. Questa festa è legata al culto di Shakti (elemento femminile) e celebra le mestruazioni della dea Kamakhaya. Pellegrini vengono da lontano per questa festa. Le immagini di oggi hanno tre pellegrine venute dallo stato di Bengala Ovest.
***