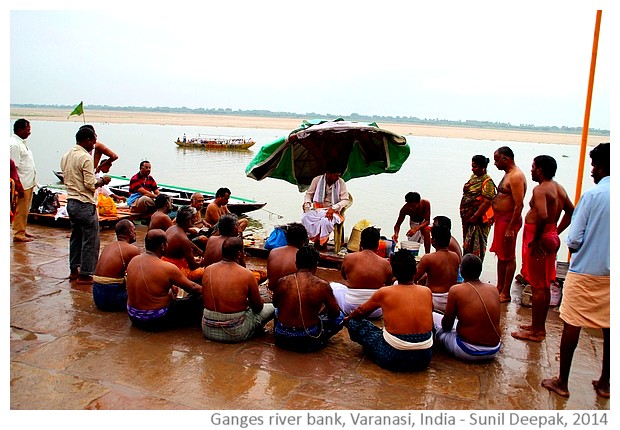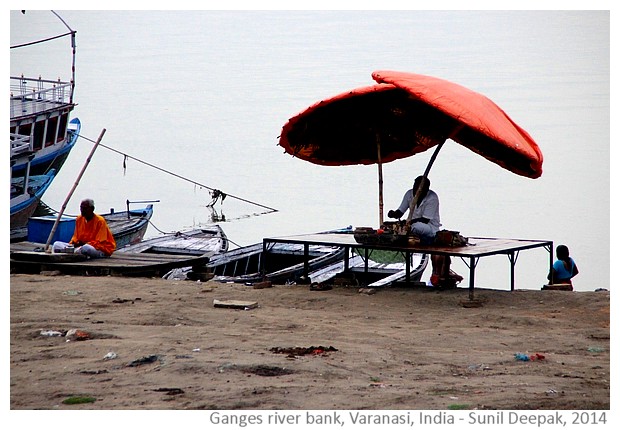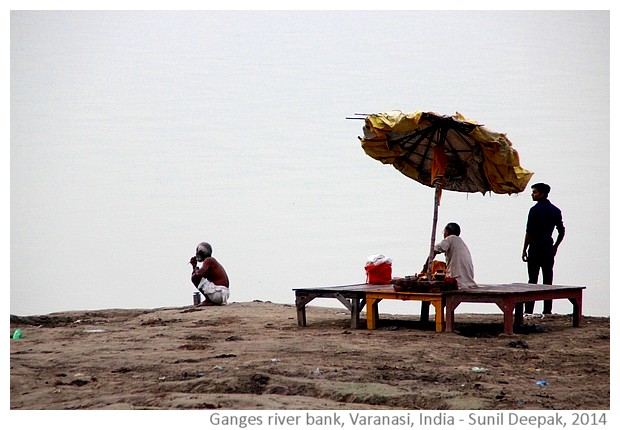 Varanasi, India: Along the Ganges, the priests sit under big beach umbrellas made of bamboo, waiting for the clients.
वाराणसी, भारतः गँगा के किनारे बड़ी बड़ी बाँस की छतरियों के नीचे बैठे पँडे जजमानों की प्रतीक्षा करते हैं.
Varanasi, India: Lungo il Gange, i preti indù si siedono sotto gli ombrelloni di bambù ad aspettare i clienti.
***