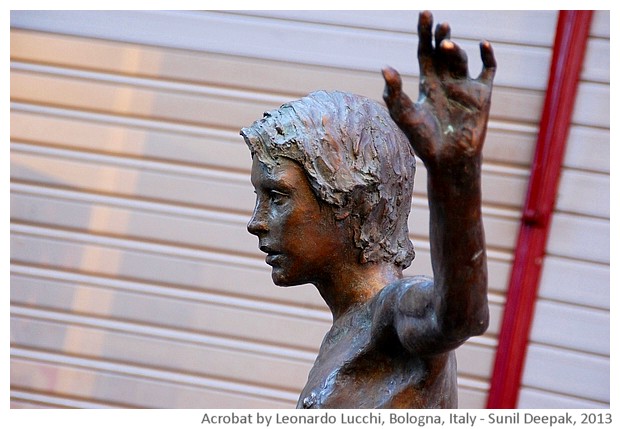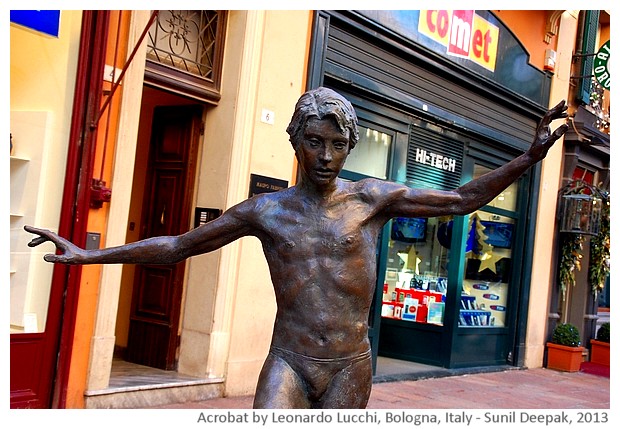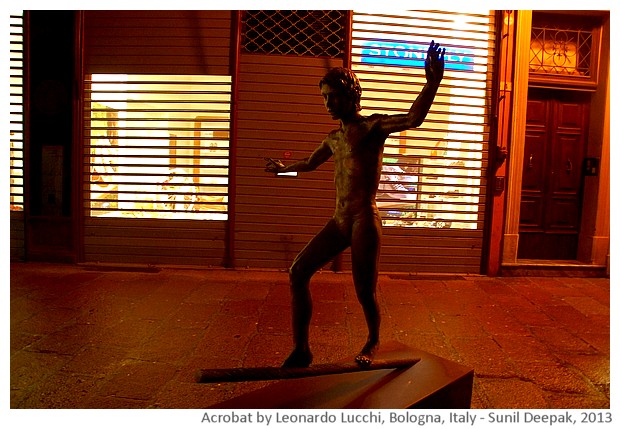 Bologna, Italy:The feet of the statues by the sculptor
Leonardo Lucchi
, hardly touch the ground. They seem like weightless cotton puffs floating in the air. Today's images have his creation "The acrobat boy".
बोलोनिया, इटलीः शिल्पकार
लिओनार्दो लुक्की
की मूर्तियों के पाँव धरती को थोड़ा सा छूते हैं, लगता है जैसे कि रूई के फोहों जैसे हल्के मानव हवा में तैर रहे हों. आज की तस्वीरों में उनकी कलाकृति "बालक नट".
Bologna, Italia: Toccano la terra appena appena, i piedi delle statue dello scultore
Leonardo Lucchi
, sembrano esseri leggeri come i batuffoli di cottone galleggianti nell'aria. Le immagini di oggi hanno la sua opera "Il ragazzo acrobata".
***