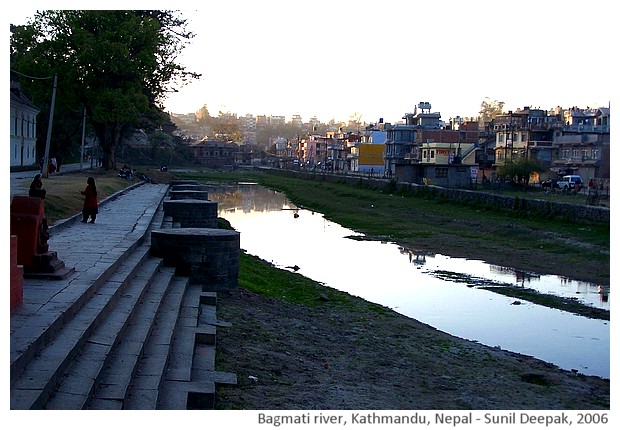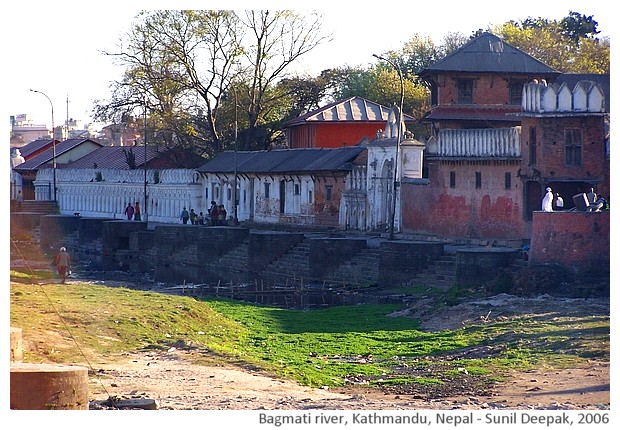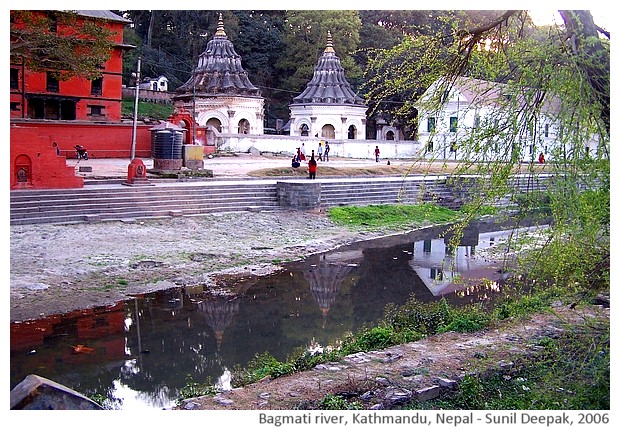 Kathmandu, Nepal: Bagmati river, that had looked like a playful adolescent in the middle of mountains at Lalitpur, just a few kilometres away, after passing near the cremation ghats of Pashupatinath, seemed like an old woman with difficulty in breathing.
काठमाँडू, नेपालः बागमति नदी जो कुछ किलोमीटर दूर ललितपुर में पर्वतों के बीच खेलने में लगी किशोरी की तरह इतरा रही थी, पशुपतिनाथ के शमशानघाट के पास लगा कि वह असमय वृद्धा हो कर साँस नहीं ले पा रही हो.
Kathmandu, Nepal: Il fiume Bagmati, che sembrava un'adolescente giocosa in mezzo alle montagne a Lalitpur, solo pochi chilometri prima, dopo avere passato i banchi crematori a Pashupatinath, sembrava un'anziana con difficoltà di respirare.
***