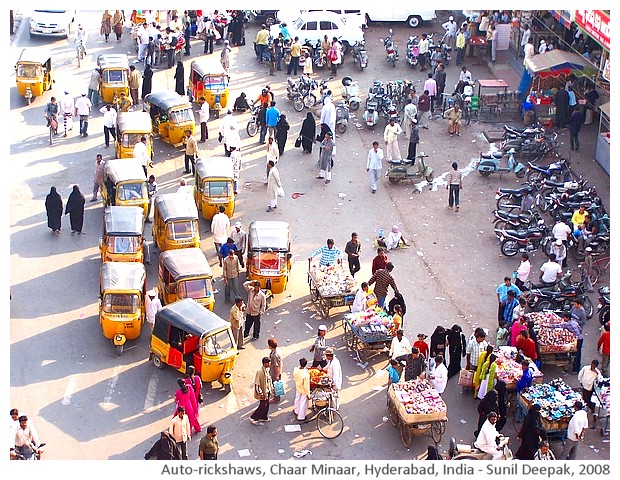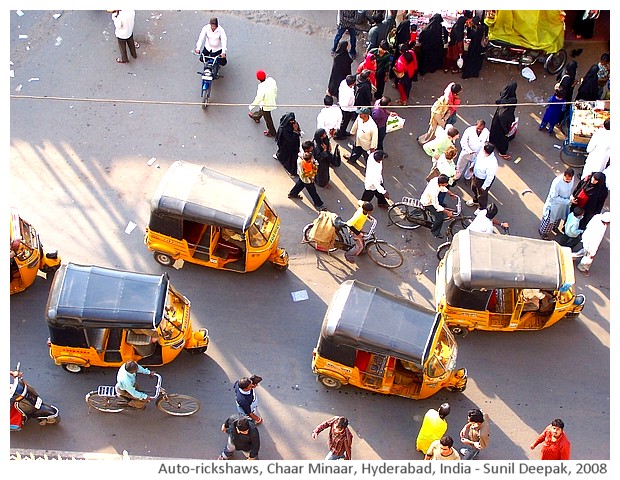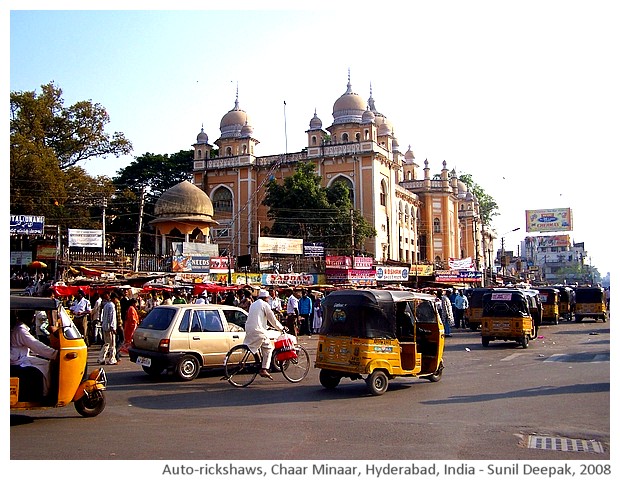 Hyderabad, India: Autos like yellow beetles, the joy of haggling with the autowallas about the cost of the rides, and their bumpy rides!
हैदराबाद, भारतः पीले मकोड़ों जैसे ऑटो, ऑटो वाले से किराये के लिए झकझक करने का मज़ा और उसकी हिचकोले खिलाती सवारी!
Hyderabad, India: Gli auto risciò come gli scarafaggi gialli, le gioie di discutere con gli autisti il prezzo delle corse e i loro viaggi saltellanti!
***