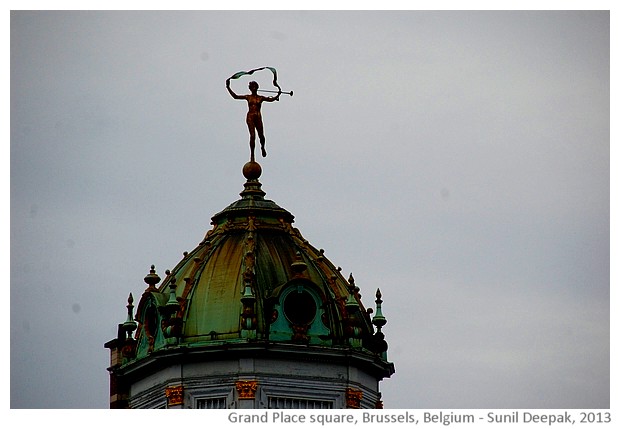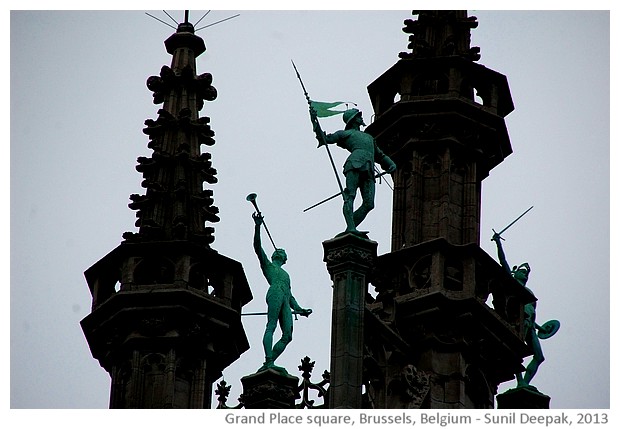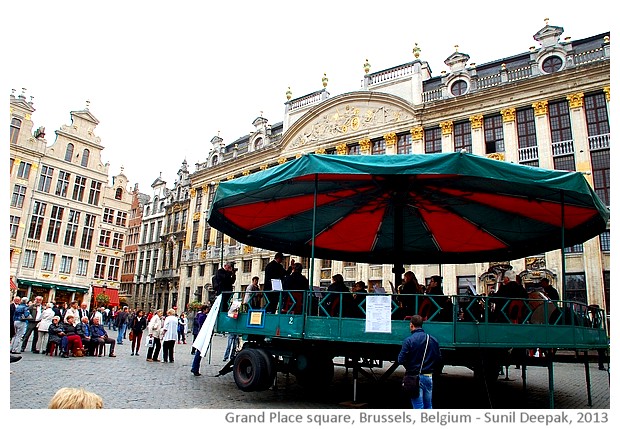 Brussels, Belgium: If you think about green colour, you may imagine the rice fields or mountains covered with pine trees. The theme of today's images is also green, not in nature but in the man-made world. These images are from the Grand Place square of Brussels.
ब्रस्लज़, बेलजियमः हरे रंग की बात हो तो मन में धान के खेत या चीड़ के पेड़ों से ढके पहाड़ों की छवि आती है. आज की तस्वीरों का विषय भी हरा रंग ही है, लेकिन प्रकृति में नहीं बल्कि मानव निर्मित. यह तस्वीरें ब्रस्लज़ शहर के ग्रैंड प्लेस स्कवायर से हैं.
Bruxelles, Belgio: Se pensiamo al verde, immaginiamo le risaie o le montagne coperte di pini. Anche il tema delle immagini di oggi è il verde, non nella natura ma nel mondo creato da uomo. Queste immagini sono dalla piazza Grand Place di Bruxelles.
***