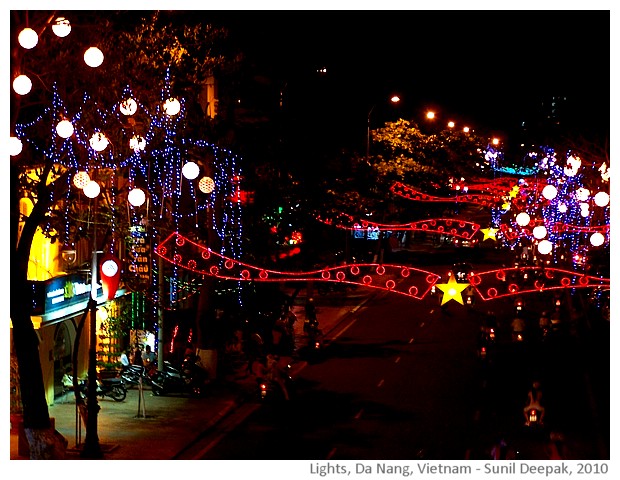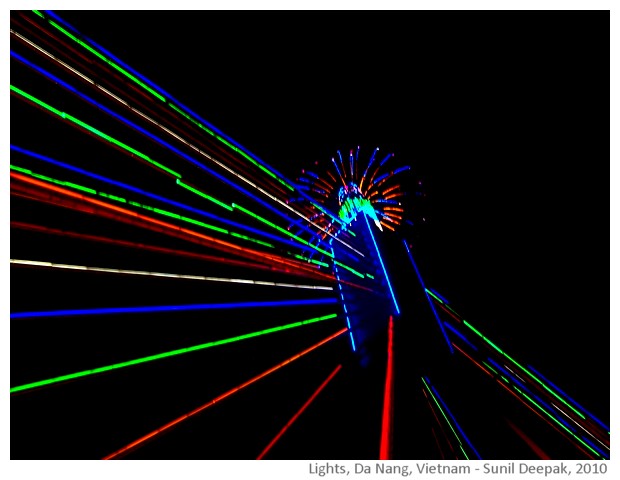 Da Nang, Vietnam: In Vietnamese, new year is called "Tết Nguyên Đán" or "the feast of the first day of first morning". It is celebrated on the first day of spring, usually between January and February. Today's images have colourful lights for the new year celebration.
डा नान्ग, वियतनामः नववर्ष को वियतनाम की भाषा में "टेट न्गुयन ज़ान" यानि "पहले दिन की पहली सुबह का भोज" कहते हैं, इसे वियतनामी कैलेण्डर के अनुसार बसंत के पहले दिन मनाते हैं जो जनवरी व फरवरी के बीच में पड़ता है. आज की तस्वीरों में नववर्ष की रंगीन रोशनियाँ.
Da Nang, Vietnam: Nella lingua vietnamita, il capodanno si chiama "Tết Nguyên Đán" o "la festa della prima mattina del primo giorno". Lo si celebrano tra gennaio e febbraio. Le immagini di oggi presentano le luci colorate per questa festa.
***