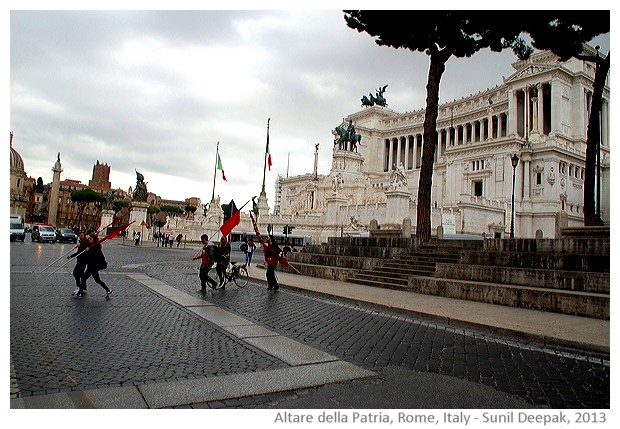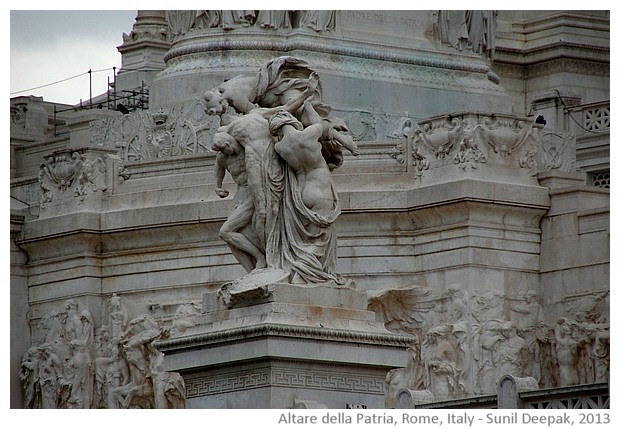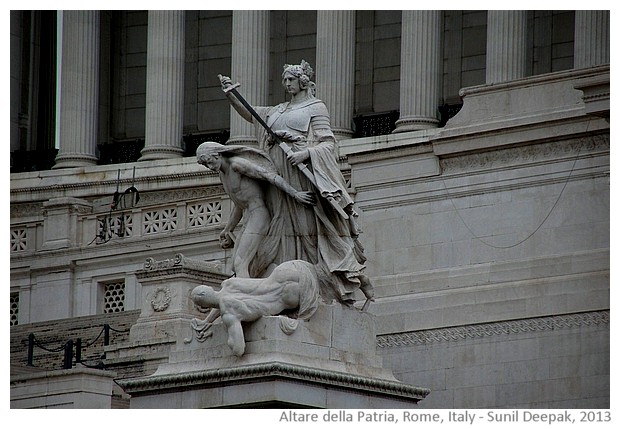 Rome, Italy: I have been in Rome for many days over the past two weeks. This time, there was little time to go around, but still one morning while changing buses at Venezia square, I could click a few images of "Altar to the Fatherland" monument.
रोम, इटलीः पिछले दो सप्ताहों में बहुत से दिन रोम में गुज़रे हैं. इस बार घूमने का समय अधिक नहीं मिला पर वेनेत्ज़िया स्कवायर में बस बदलते हुए "पित्रभूमि का स्मारक" की कुछ तस्वीरें खींचने का समय मिल ही गया.
Roma, Italia: Sono stato a Roma per diversi giorni durante le ultime due settimane. Questa volta c'era poco tempo per andare in giro, ma una mattina mentre cambiavo l'autobus a Piazza Venezia, ho trovato il tempo per scattare qualche foto all'Altare della Patria.
***