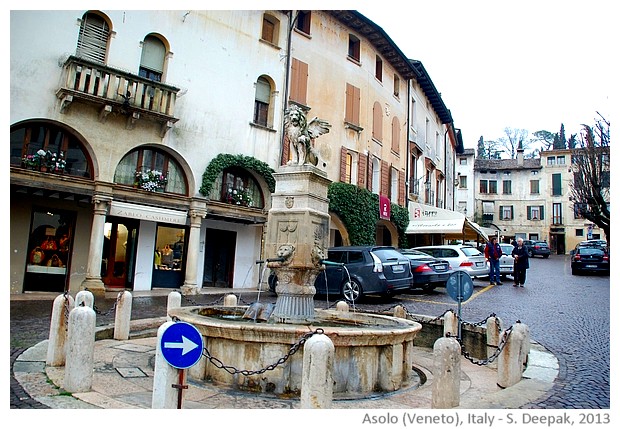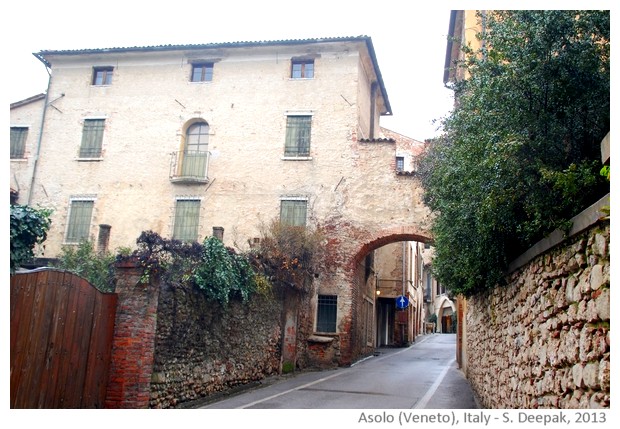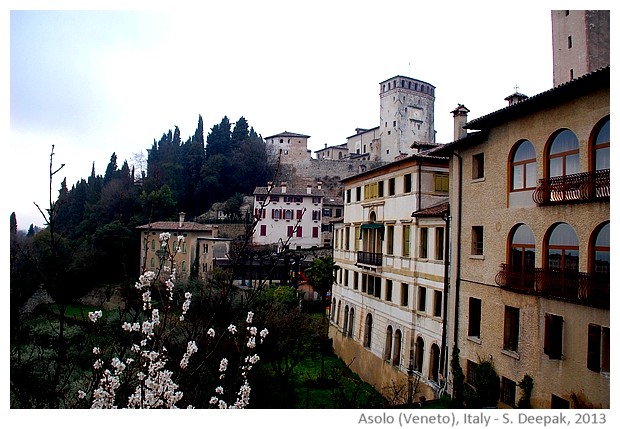 Asolo (Veneto), Italy: It is not easy to safeguard old architecture and art from the changes made in the name of modernity and progress. Often, the understanding that not everything of the past was to be destroyed or thrown away, comes too late. When we visited the tiny town of Asolo in the mountains, I felt that at least there, the people had valued their past.
आज़ोलो, इटलीः आधुनिकता और विकास के नाम पर होने वाले बदलावों से अपने पुराने वास्तुशिल्प, कला आदि को सम्भाल कर रखना आसान नहीं है. अक्सर यह समझ बहुत देर से आती है कि अपने अतीत में सब कुछ गिराने-फैंकने वाला नहीं था. पहाड़ों में बसे छोटे से शहर आज़ोलो गये तो लगा कि कम से कम यहाँ के लोगों ने अपने अतीत को सँजो कर रखा है.
Asolo (Veneto), Italia: Non è sempre facile salvaguardare la vecchia architettura e arte dai cambiamenti effettuati nel nome della modernità e del progresso. Spesso la comprensione che non tutto del passato era da distruggere o da buttare via, arriva troppo tardi. Quando abbiamo visitato Asolo, la piccola cittadina di montagna, ho pensato che almeno qui le persone hanno saputo valorizzare il loro passato.
***