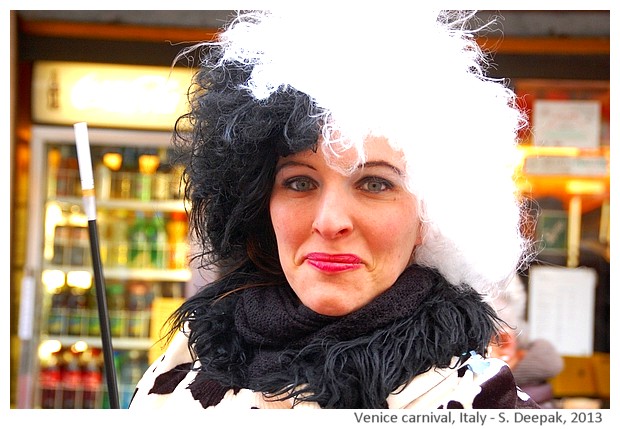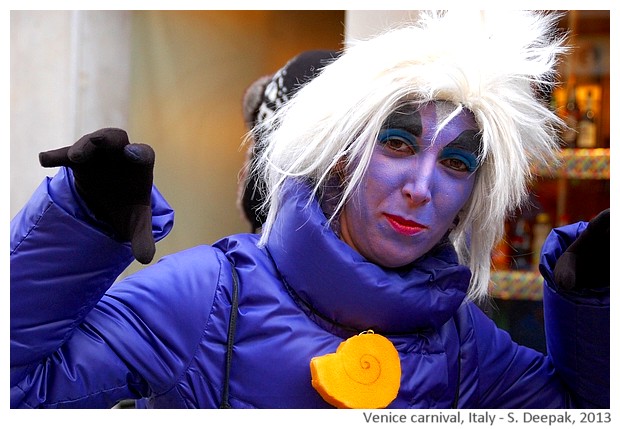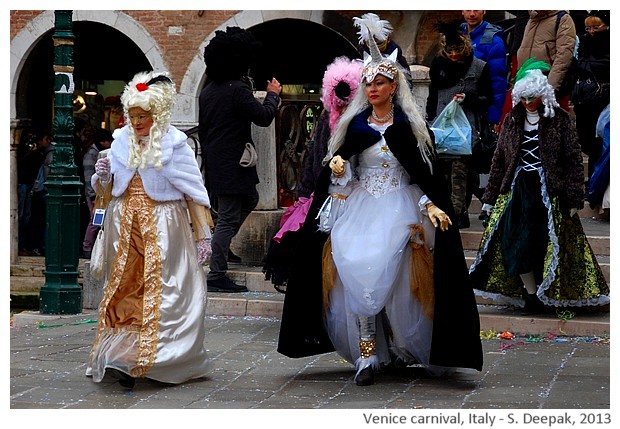 Venice, Italy: The words "white hair" conjure images of elderly persons in our minds, however I feel that white hair can also be sexy. The inspirations for the white hairs in today's images are from - Crudelia in "100 Dalmatians", Madam Mim in "The sword in the stone" and medieval European dresses.
वेनिस, इटलीः सफ़ेद बालों के बारे में सोचो तो मन में वुद्ध चेहरे उभरते हैं पर मेरे विचार में सफ़ेद बाल भी सेक्सी हो सकते हैं. आज की तस्वीरों के सफ़ेद बालों की प्रेरणाएँ हैं - "सौ डालमेशियन कुत्ते" फ़िल्म से क्रूडेलिया, "चट्टान में तलवार" फ़िल्म से मिम जादूगरनी, और मध्ययुगीन यूरोप की पौशाकें.
Venezia, Italia: Le parole "capelli bianchi" evocano immagini di persone anziane, ma penso che i capelli bianchi possono essere anche sexy. Le ispirazioni dei capelli bianchi nelle immagini di oggi sono - Crudelia in "La carica dei 101", Fata Morgana in "La spada nella roccia" e i vestiti medievali europei.
***