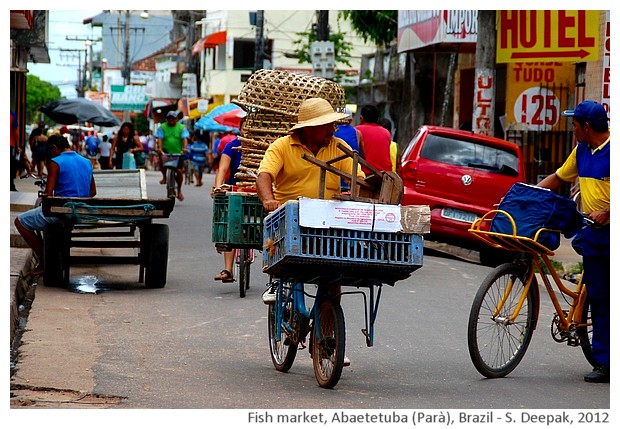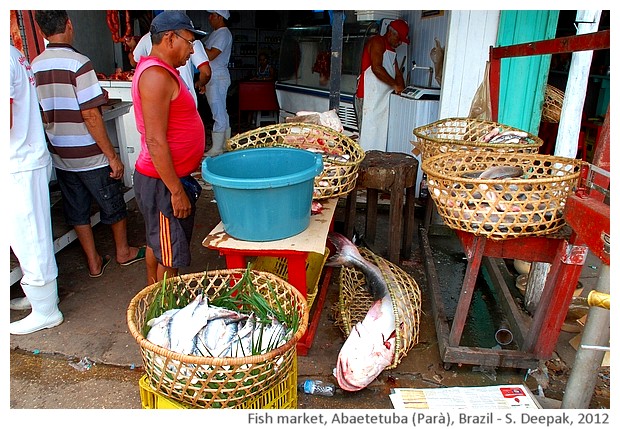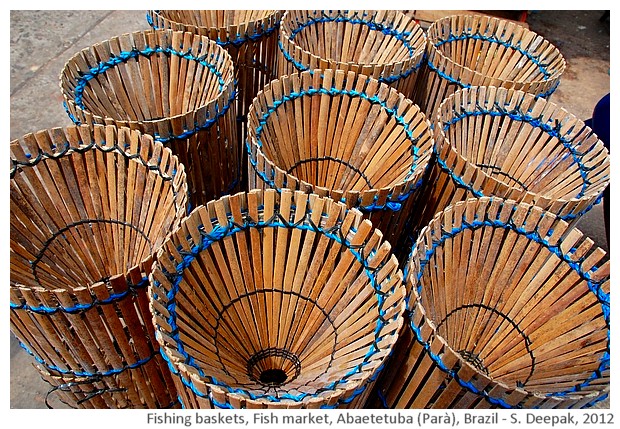 Abaetetuba, Brazil: Even around Amazon river plastic dominates, but still in the fishing market you can see baskets made from natural fibres such as bamboo, cane and wicker. The baskets in the last image are used to catch the fish in the river and in my childhood, I remember seeing something similar in West Bengal (India).
अबाएतेतूबा, ब्राज़ीलः अमेज़न नदी के आसपास भी अधिकतर प्लास्टिक की धूम है, पर फ़िर भी मछली बाज़ार में प्राकृतिक बाँस, केन या विकर से बनी टोकरियाँ दिख जाती हैं. अंतिम तस्वीर में दिखने वाली टोकरियों से पानी में खड़े हो कर मछली पकड़ते हैं, इससे मिलती जुलती टोकरियाँ मैंने बचपन में पश्चिम बँगाल में भी देखीं थीं.
Abaetetuba, Brasile: Anche intorno al fiume Amazzonia, oramai domina la plastica, tuttavia si vedono ancora i cestini costruiti con le fibre naturali come bambù, canna e vimini. I cestini nell'ultima immagine sono utilizzati per catturare i pesci del fiume, e quando ero piccolo, avevo visto simili cestini anche in Bengala ovest (India).
***