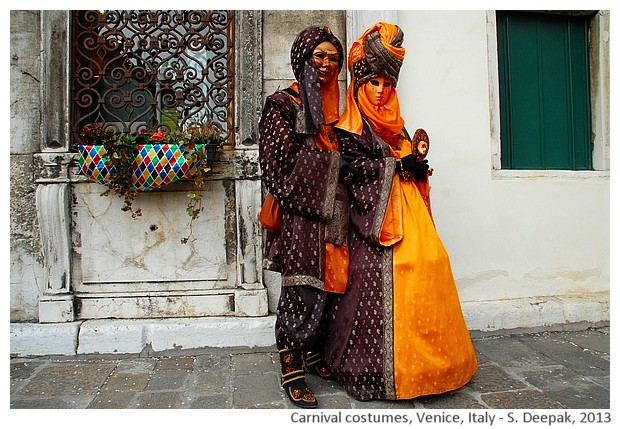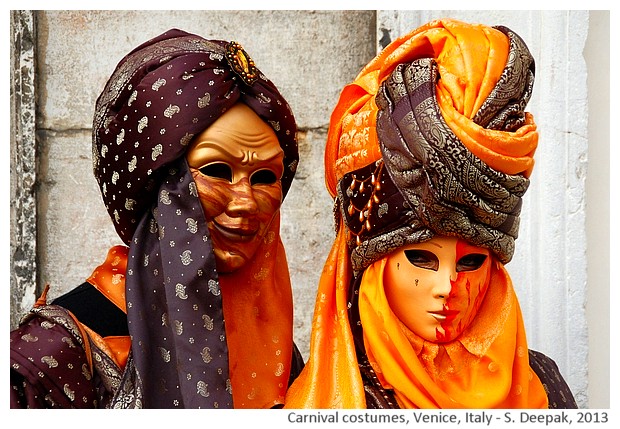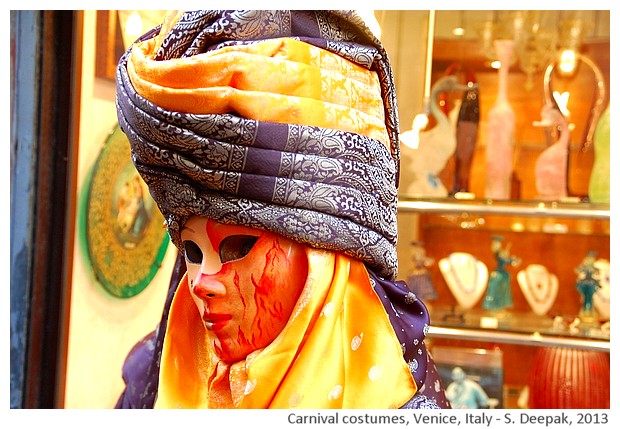 Venice, Italy: Another couple from carnival, they had chosen yellow and brown for their costume. People dressed up for carnival are like actors, they strike poses to show off their dresses, surrounded by persons who admire them.
वेनिस, इटलीः कार्निवाल से एक जोड़ी जिसने अपनी पौशाक के लिए पीले और कथई रंग चुने थे. कार्निवाल में विशिष्ठ पौशाकें पहनने वाले लोग कुछ कुछ अभिनेता जैसे होते हैं. कभी एक जगह पोज़ बना कर खड़े होते हैं कभी दूसरी जगह, और लोग उनके आसपास खड़े हो कर वाह वाह या आह आह करते हैं!
Venezia, Italia: Un'altra coppia dal carnival, avevano scelto giallo e marrone per il loro costume. Persone che si vestono per il carnivale sono come degli attori, si mettono in pose per farsi vedere, circondati dalle persone che li ammirano.
***