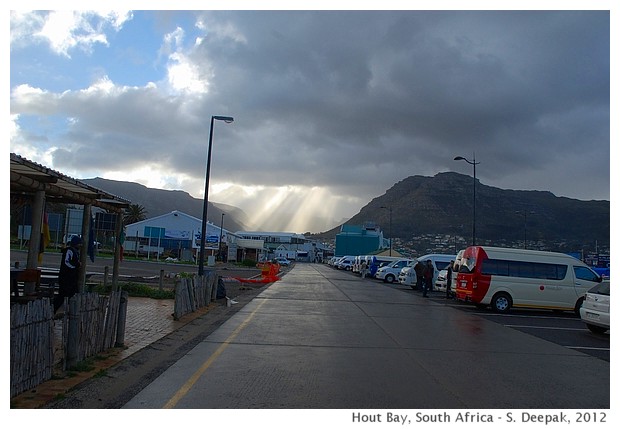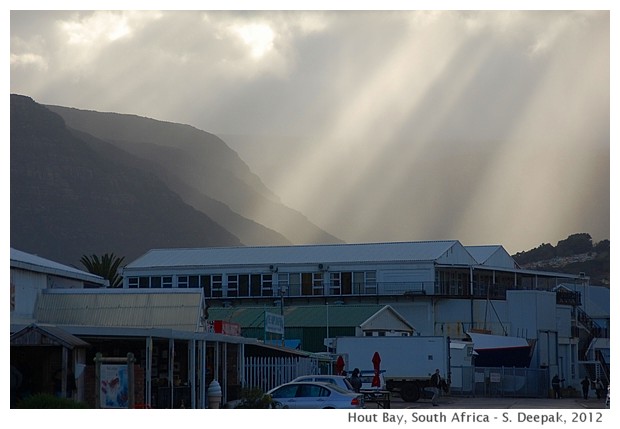 Hout Bay, South Africa: Behind the mountains, a tiny bit of sun peeped from the clouds and for some moments, its rays could be seen distinctly. Then clouds moved, light increased and that special vision of sun rays was gone.
हाउट बे, दक्षिण अफ्रीकाः दूर पहाड़ों के पीछे, बादलों से थोड़ा सा सूरज निकला तो कुछ देर के लिए उसकी किरणें स्पष्ट दिख रही थीं. फ़िर बादल और हटे, रोशनी बढ़ी और किरणों का वह रूप गुम हो गया.
Hout Bay, Sud Africa: Dietro le montagne, un piccole sole sbirciava dalle nuvole e per un po' si vedevano i suoi raggi distintamente. Poi le nuvole si sono mosse, la luce aumentò e quella visione dei raggi solari scomparve.
***