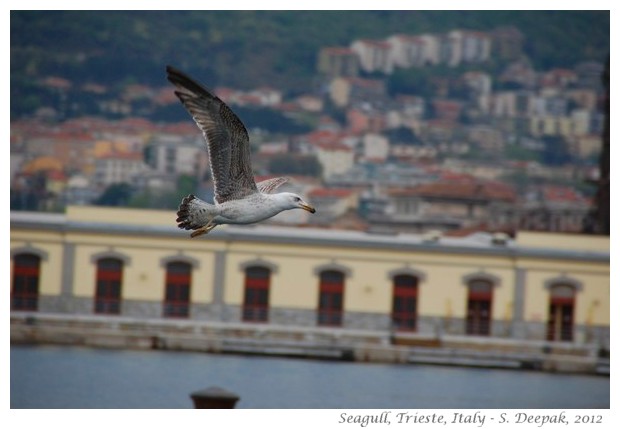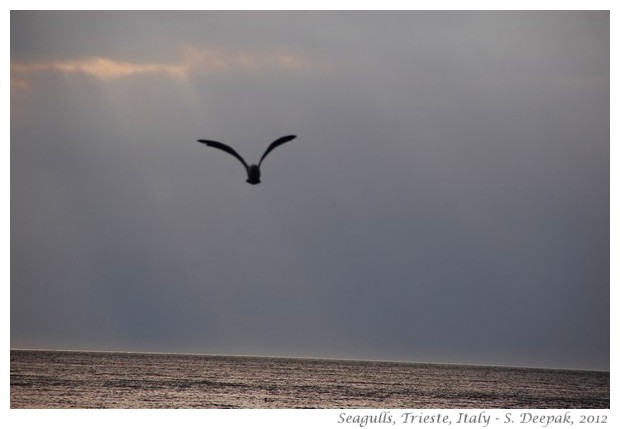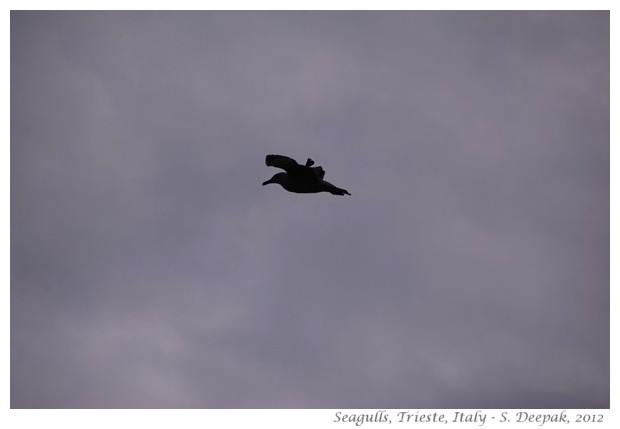 Trieste, Italy: Along the sea, these seabirds are an endless show, some times plunging down into water like an arrow for catching fish, sometimes quacking and fighting at each other, and some times, alone in the sky like a dream.
त्रिएस्ते, इटलीः समुद्र के किनारे इन सामुद्रिक पक्षियों के अन्तहीन रूप दिखते हैं, कभी मछली पकड़ने के लिए पानी में तीर की तरह डुबकी लगाते हुए, कभी आपस में चिल्लाते और लड़ते हुए, और कभी हवा में अकेले, किसी सपने की तरह.
Trieste, Italia: Lungo il mare si vedono infinite variazioni della vita di questi uccelli marini, qualche volta scendono giù come una freccia per prendere il pesce dal mare, qualche volta gridano e litigano tra di loro, e qualche volta volano da soli in aria, come un sogno.
***