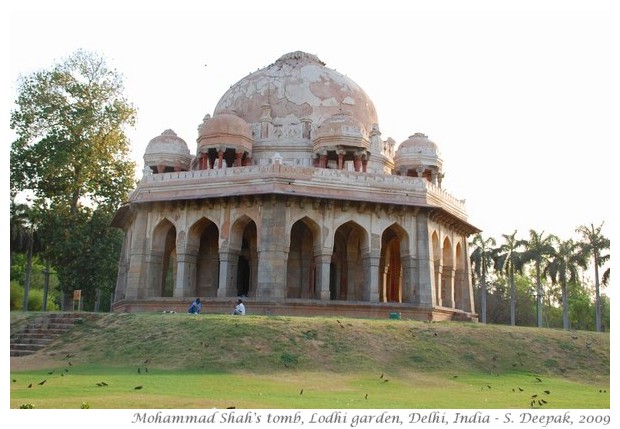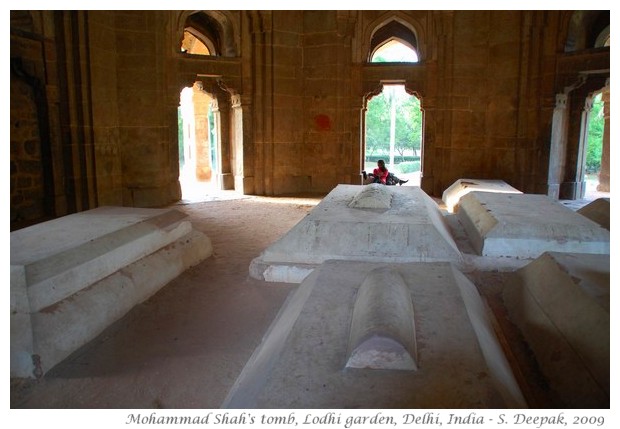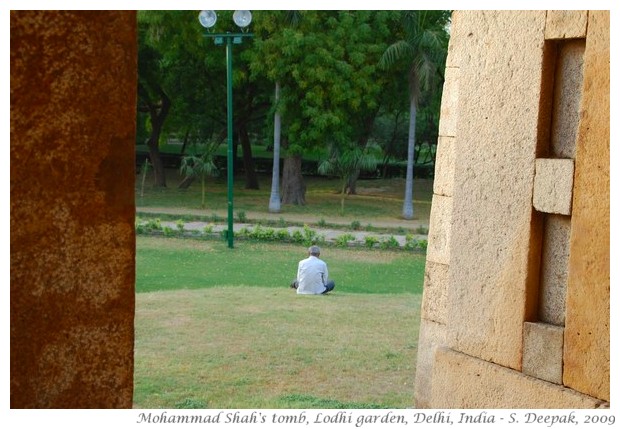 Delhi, India: Two friends arguing, a couple looking for some privacy behind the graves, the old man looking at nature and meditating, together summarize the essence of life. Today's images are of the eight-sided tomb of king Muhammad Shah from Lodhi garden in Delhi.
दिल्ली, भारतः बहस करते हुए दो मित्र, कब्रों के पीछे तनहाई को खोजते दो प्रेमी और प्रकृति को निहारते ध्यान में बैठे वृद्ध, यही तो जीवन का सार है. आज की तस्वीरों में दिल्ली के लोधी बाग से बादशाह मुहम्मद शाह का अष्टभुजी मकबरा.
Delhi, India: Due amici che discutono, una coppia che cerca un po' di intimità dietro le tombe, il vecchio che guarda la natura e medita, insieme riassumono il senso della vita. Le immagini di oggi sono della tomba ottagonale del re Muhammad Shah dai giardini di Lodhi a Delhi.
***